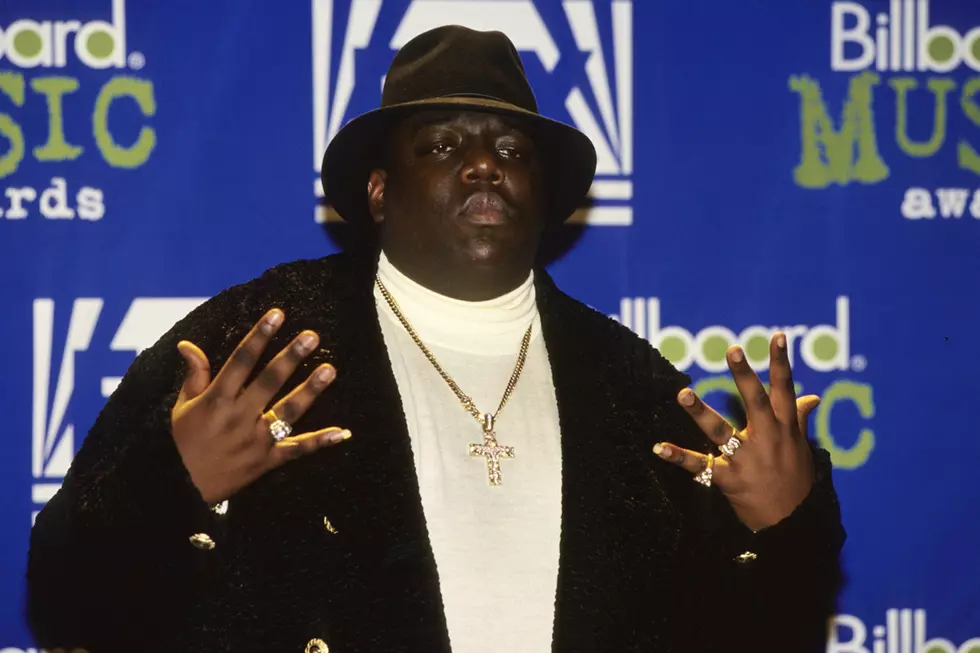 Happy Birthday, Notorious B.I.G.!
L. Busacca, Getty Images
Spread love, it's the Brooklyn way! Today, May 21, is the birthday of Brooklyn rapper and hip-hop legend The Notorious B.I.G., who would have been 46 if he lived today.
It goes without saying that Notorious is arguably one of the greatest rappers to ever grace the mic. With a cannibal-like approach mixed with a super-smooth demeanor and easygoing flow, Biggie was the quintessential MC of the 1990's and leader of the Beast Coast mafioso movement. The Bad Boy signee solidified his legacy with a seamless catalog, including tracks like "Juicy," Who Shot Ya," "Warning," "One More Chance" and more.
By stringing together two autobiographical musical opuses in the form of Ready To Die (1994) and Life After Death (1997), his influence continues to show in the coast-to-coast hip-hop community today. In 2017, Biggie'swidowed wife Faith Evans released a duet album with Biggie called The King & I.
XXL wishes Big Poppa a Happy Birthday!
50 Great Albums From Rappers With Poetic Flows