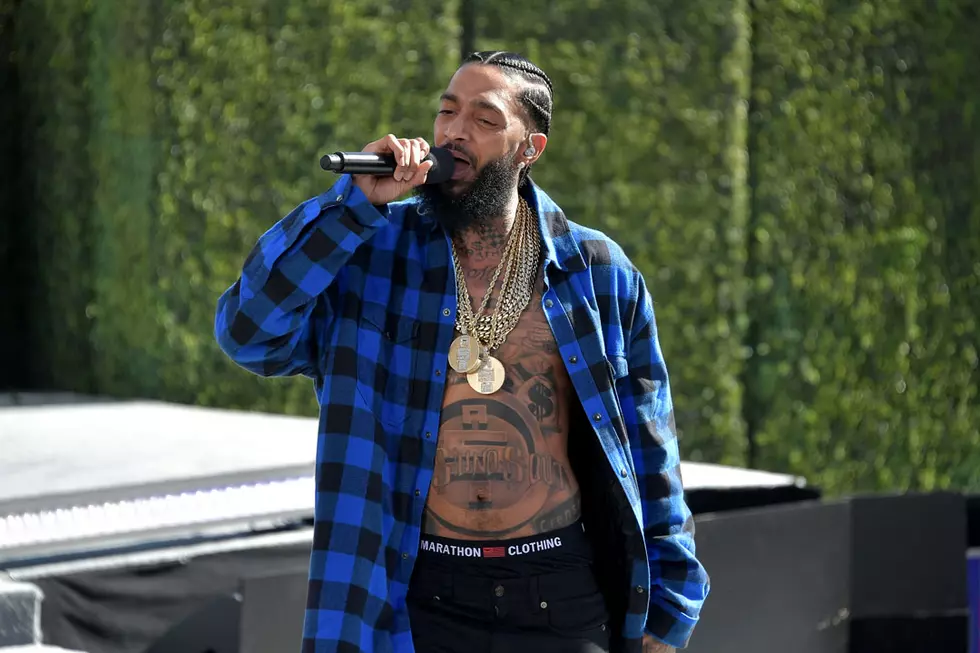 Happy Birthday, Nipsey Hussle!
Neilson Barnard, Getty Images
Happy Birthday to L.A. rapper Nipsey Hussle. Today (Aug. 15), Crenshaw's finest turns 33.
Nipsey got popular with his Bullets Ain't Got No Name mixtape series, dropping the first one in 2008. He linked up with Cinematic Music Group for awhile and ran with them before distancing himself and building up his All Money In label.
Throughout the years, he's released well-received mixtapes like The Marathon  and The Marathon Continues. In 2013, he caught the attention of Jay Z by pressing up 1,000 copies of his Crenshaw mixtape and selling them for $100 a pop to diehard fans. In fact, Hov bought 100 copies for himself.
While Nip had been releasing new music and expanding his brand and doing a little bit of everything beforehand, Nip gave his fans just the satisfaction they craved when he finally unleashed his debut major label album, Victory Lap, in February 2018. Loaded with bangers and insightful bars about street life, the project garnered critical acclaim and helped solidify his status as one of the more admired artists on the West Coast.
On March 31, Nipsey Hussle was shot and killed in front of The Marathon Clothing Store. He was only 33. At a public memorial, his family and friends spoke about what made him special, Nation of Islam Prime Minister Louis Farrakhan spoke on his character and Stevie Wonder took the stage to perform.
Happy Birthday to Nipsey, and rest in peace to a man who left an indelible imprint on fans while he was alive.
Here's the Ultimate Guide to Rappers With Acronyms in Their Name