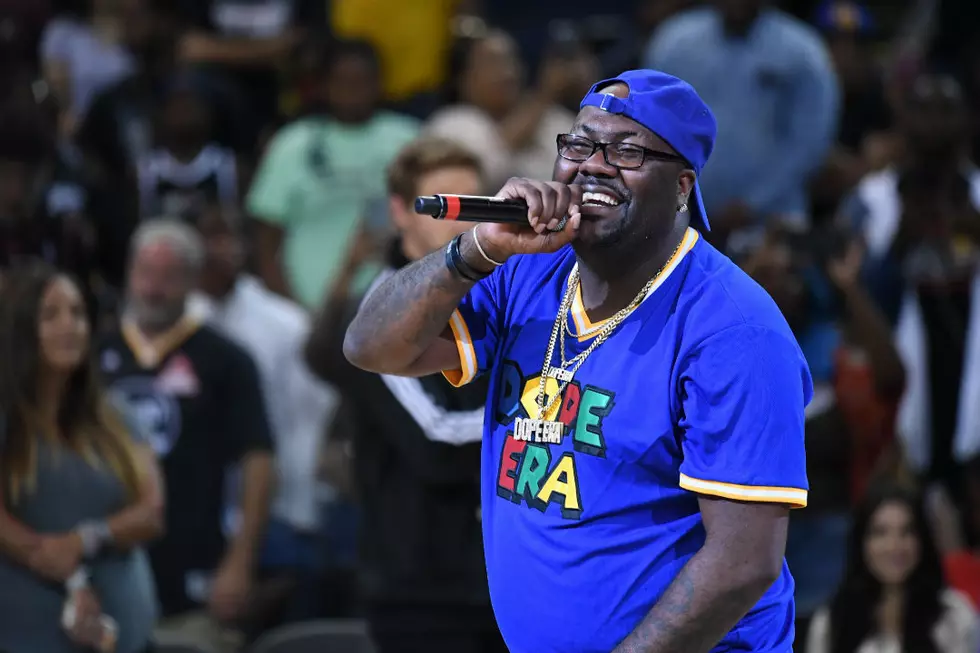 Happy Birthday, Mistah F.A.B.!
Thearon W. Henderson, Getty Images
Today, Jan. 23, Marks the 37th birthday of Oakland, CA. rapper, Mistah F.A.B.
Born Stanley Petey Cox in 1982, Mistah F.A.B. has become best known as a well-respected Bay Area community leader, freestyle king and battle rap legend.
Since emerging in the game as early as the late '90s, F.A.B. has been victorious in battles up against top-tier MCs in the game. "When I first started battle rapping that was part of the procedure to be an artist," he explained in XXL's Spring 2016 issue. "You had to battle to gain your street credibility to have some type of exposure out here." Having defeated venomous spitters like Royce Da 5'9'' and MC Jin, F.A.B. further explained that he believes a combination of being entertaining, having a sense of humor, a strong mic presence and obviously, solid lyrics and delivery, are the essential qualities to have in order to succeed in battle.
Outside of the ring, F.A.B. has also been credited as one of the leaders of the Bay Area hyphy movement, taking the movement mainstream with his 2003 debut album, Nig-Latin. Thanks to his popularity in Oakland hitting an all time high, he was signed to Mac Dre's Thizz Entertainment in 2004, and dropped his sophomore album Son of a Pimp in 2005. F.A.B. dropped his follow-up to Son of a Pimp, aptly titled Son of a Pimp 2 in 2016. When speaking about the album at the time of it's release F.A.B. told XXL, "It implements my thoughts and my ideology of life right now based off everything that I've been through in the past 10 years."
The rapper's stage moniker stands for "Forever After Bread," which is appropriate, because by staying independent all these years, he's managed to keep nearly all of his — a worthwhile feat in the rap world.
Aside from rapping himself, Mistah F.A.B. co-wrote some huge hits for other artists. He scored co-writing credits on Sage The Gemini's 2013 song "Gas Pedal," as well as Chris Brown's 2014 hit single "Loyal."
Most recently, the "Still Feelin' It" MC has continued to serve as an activist voice for the culture, he rebuilt his clothing store in Oakland after it was seriously damaged during an act of arson and dropped the 18-track LP, Thug Tears.
Happy Birthday to Mistah F.A.B.!
Here's the Ultimate Guide to Rappers With Acronyms in Their Name