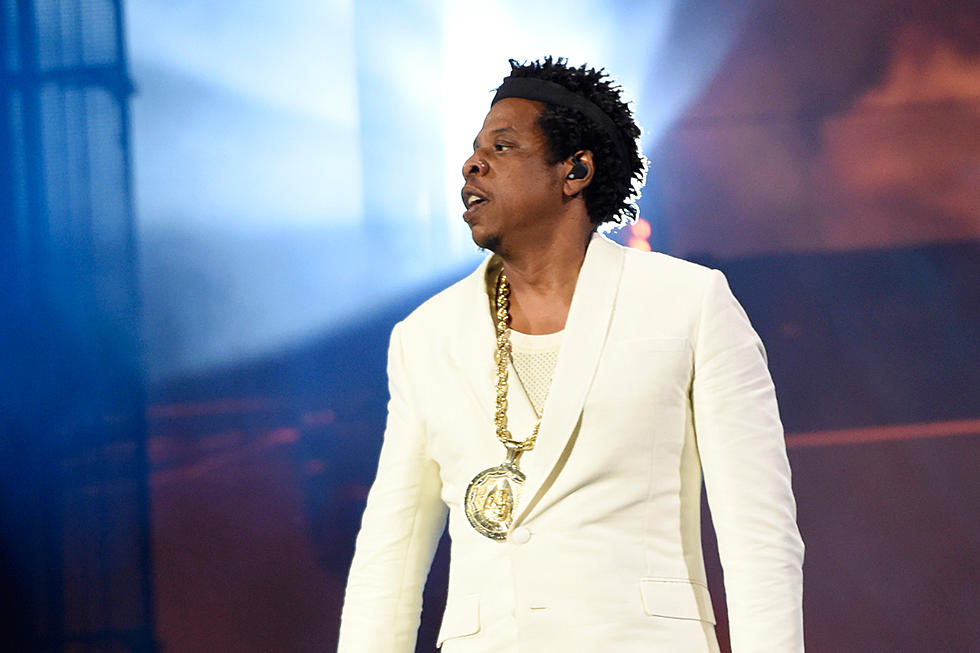 Kevin Mazur, Getty Images
The Roc is here! Today, Dec. 4, is the birthday of legendary rapper and entrepreneur Jay-Z, who now turns 49.
The Brooklyn-born rapper stepped into the hip-hop scene in 1989, when he joined rapper Jaz-O—an older performer who served as his mentor—to record a song called "The Originators." The song won the pair an appearance on an episode of "Yo! MTV Raps." In 1996, HOV founded Roc-A-Fella Records with friends Damon Dash and Kareem Burke, and released his debut album, Reasonable Doubt, later that year. Since then, Jay has released a slew of No.1 singles including "Can I Get A ...," "Big Pimpin'," "I Just Wanna Love U," and "Izzo (H.O.V.A.)." In 1997, Jay-Z became the first MC to grace the cover of XXL Magazine's first issue.
Jay took a hiatus from rap in 2003 when he claimed he was "Retiring because the game ain't hot." During this time he became the president of Def Jam Recordings and focused on his other acts, including Rihanna and Kanye West. He resigned from Def Jam four years later and worked on his music and other business ventures such as the expansion of his 40/40 Club, his Rocawear clothing line, the Nets basketball franchise, and Roc Nation. He also found time to marry Beyonce Knowles, in 2008. The couple had a baby girl named Blue Ivy in 2012.
With more than 20 years in the game, Jigga Man is still going strong, having launched his own artist-owned streaming service Tidal in 2015, venturing into the movie world and continuing to sell out shows whenever he feels like it. Things have gone much the same way since.
In recent years, Hov has continued to make moves every which way, as evidenced by he and Bey being classified by Forbes as a certified billion-dollar couple. After he and the Queen Bey welcomed their twin babies Sir and Rumi in June of 2017, Hov surprised the rap world with 4:44, a No I.D.-produced album that marked his most intimate yet. While he's always been introspective, his latest solo album found Hov spitting with more specificity than ever before. It's no wonder it was seen as one of the best albums of the year. Like almost every project he's ever dropped. In the fall of 2017, Hov embarked upon his 4:44 tour, performing in front of packed arenas across the U.S. In the midst of the tour, 4:44 was nominated for a few Grammys, including one for Album of the Year.
There's been absolutely no sign of slowing down any time soon for the Roc Nation founder, as 2018 has proven to be another banner year. Just as Jay and Bey were about to embark on the second installment of their global stadium tour On the Run II, The Carters surprised the world with the release of Everything Is Love, a joint album that seemingly came out of thin air. The nine-track project was met with overwhelming acclaim, having been ranked among the year's best Hip-Hop collab projects by XXL and taking home Album of the Year award at the 2018 BET Hip Hop Awards, among other accolades.
22 years after dropping his debut, King Hov certainly remains on top.
See Photos of Jay-Z's Different Looks Over the Years