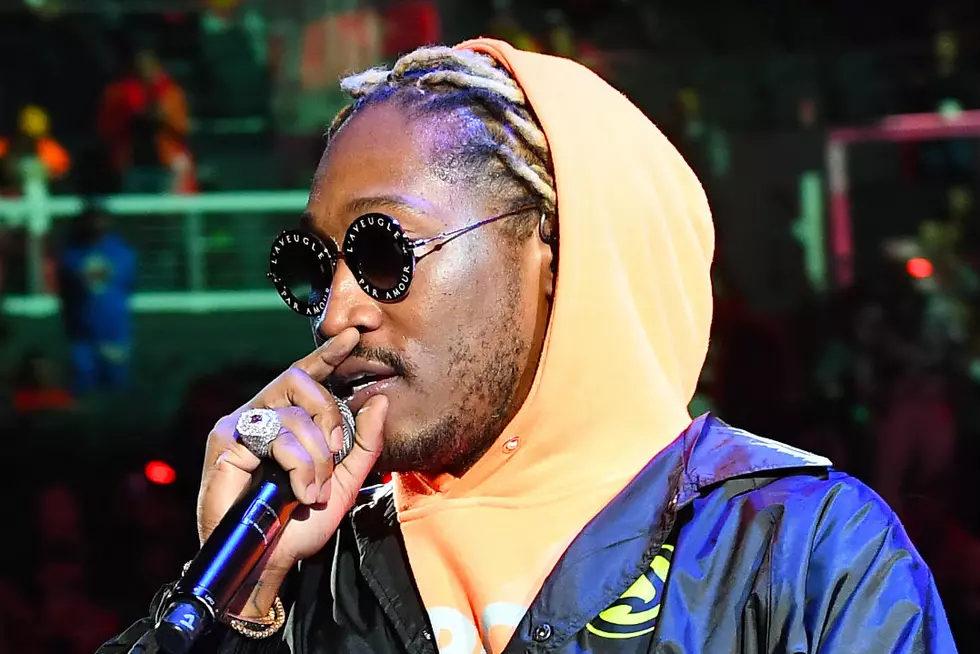 Paras Griffin, Getty Images
Today, Nov. 20, is the 35th birthday of one of hip-hop's hottest and most influential acts these days, Future!
Before running the rap game, Nayvadius Cash grew up in the Kirkwood neighborhood of Atlanta, Georgia after moving there when he was 7-years-old. First hitting the scene with his 2011 mixtape, Dirty Sprite, and debut album, Pluto, the following year, the 2012 XXL Freshman quickly garnered hit singles with "Turn On The Lights," "Tony Montana," "Neva End" and "You Deserve It." After releasing a string of fire mixtapes in 2014 and 2015, (Monster, Beast Mode and 56 Nights) The XXL Fall 2015 cover star dropped his third album, DS2 in July 2015 and has had the rap world as his feet effort since.
His hazy, druggy melodic style is exhibited on singles like "Real Sisters" "Rich Sex" and "Colossal" and his sound has become so popular, many Hip-Hop heads credit Future as a pioneer of the game's current landscape. So much so, that the legendary Kurtis Blow, a Hip-Hop pioneer in his own right, recently expressed his belief that Hendrix deserves even more respect than he receives. Even Drake jumped at the chance to collaborate with him on a full-length project, and the two released a joint mixtape with Executive Producer Metro Boomin' titled, What a Time to Be Alive in September of 2015 to much critical acclaim.
Since then, Ciara's baby daddy has been involved with so many major projects, it's hard to imagine that he ever finds time to sleep. 2017 saw the release of two back-to-back solo albums, with the self-titled Future followed up by Hndrxx. In addition to those releases, Future's collaborative efforts haven't slowed up at all over the past year, having been featured on countless tracks for the game's biggest acts, and even releasing mixtapes alongside Young Thug, Zaytoven and most recently, Juice Wrld.
See Photos of Future's Different Looks Over the Years