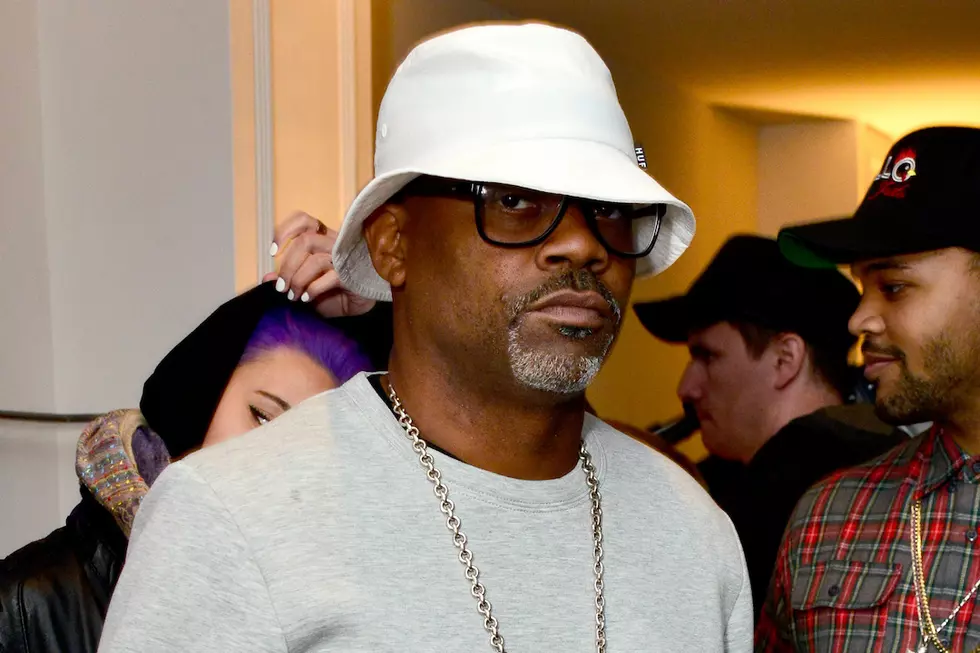 Happy Birthday, Dame Dash!
Jerod Harris, Getty Images
Today, May 3, is the 47th birthday of hip-hop producer and executive Dame Dash.
Born and raised in New York, Dame Dash has been an entrepreneur all his life. From selling newspapers to sweeping barbershop floors, Dame was always about the hustle. He first got into the music world as the manager of rap group Original Flavor in the early 1990s. Dame is best known in the music business as being the former manager of Jay Z and co-founder of Roc-A-Fella Records. Dame, Jay and Kareem "Biggs" Burke all launched the label after not receiving offers for a record label deal. But when Roc-A-Fella became the biggest name in hip-hop by the early 2000's, Dame and Jay's relationship started to shift.
When Roc-A-Fella was purchased by Def Jam Recordings in 2004 and Jay became president of Def Jam, Dash and Jay formed an obvious tear in their relationship. Jay also bought Dame out of his share of Rocawear Clothing in 2005.
Dame has remained in the music business through ups and downs. Dame has worked with The Diplomats, Beanie Sigel, Ol' Dirty Bastard, and Kanye West. He even dropped a full-length movie with Kanye in 2015 called Too Honorable, shared plans to buy streetwear website Karmaloop and in December 2016, revealed plans to drop a book about hip-hop called Culture Vultures. 
Continuing his filmmaking ambitions, Dame officially unleashed his movie Honor Up on Feb. 16, 2018. The film features Cam'ron—who's an artist Dame signed to Roc-A-Fella Records—and his cousin Stacey Dash. Dame, of course, directed the flick.
As if all of these endeavors weren't enough, Dame, who was diagnosed with diabetes at the age of 15, launched the Dash Diabetes Network in August 2017. The DDN is an online community designed to teach people with diabetes about healthy living while spotlighting the thriving diabetics of the world. Even 25 years or so into his career, Dame's still switching things up and making it look easy all the while. Salute.
Happy Birthday, Dame Dash!
See Photos of Jay Z's Different Looks Over the Years