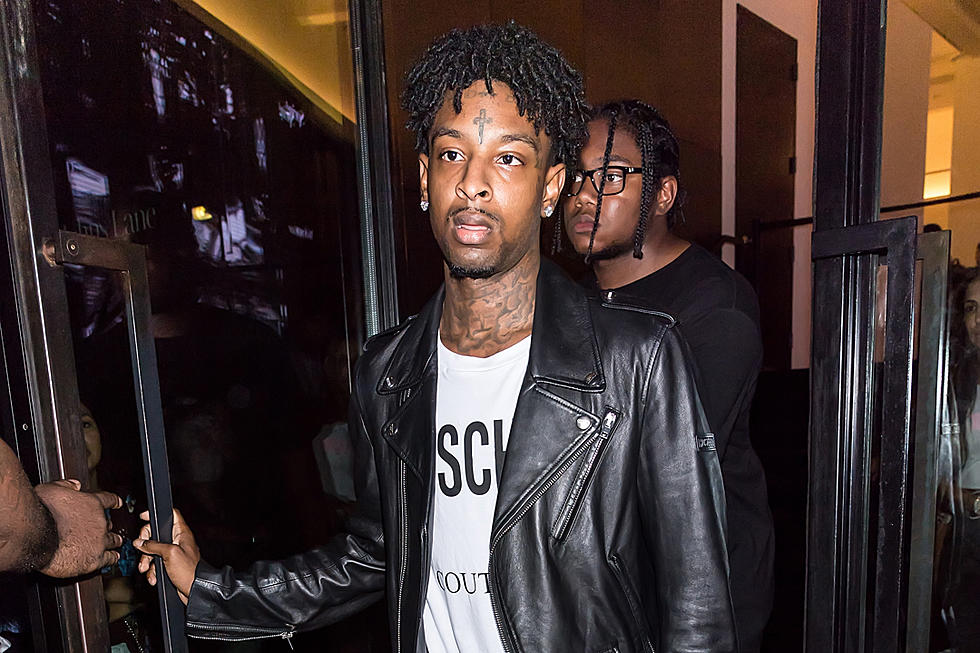 Happy Birthday, 21 Savage!
Gilbert Carrasquillo, Getty Images
Today, Oct. 22, is the birthday of Atlanta rapper and 2016 XXL Freshman 21 Savage. He is now 26.
Born Shayaa Joseph, the ATL artist grew up in Decatur, Ga. on the sounds of his hometown: everything from Gucci Mane and T.I. to Freaky D$MG. 21 started to take rap seriously after he got shot on his 21st birthday. Sav was deadset on representing the real Atlanta in his rhymes.
"We are the real Atlanta, we are really in the street, we are really what the fuck Atlanta has going on," he told XXL during his first feature on The Break. "Every artist that I got with me is really from the hood and really from Atlanta and really in the streets of Atlanta."
Sav dropped his breakout mxitape The Slaughter Tape in 2015. As his stock started to rise, Sav linked up with hot producers like Sonny Digital, Zaytoven and Metro Boomin. Some of his biggest songs in 2015 include "Skrrt Skrrt", "Woah" and "Red Opps".
Thanks to his unique delivery, consistent stream of music and undeniable buzz, 21 snagged a spot on the 2016 XXL Freshmen cover two years ago, landing alongside acts like Dave East, Desiigner, Lil Yachty and more. From there, 21 crafted a project solely with beats from Metro Boomin. Together, the duo dropped the Savage Mode in July 2016 and have been on a hot streak ever since.
In the summer of 2017, 21 dropped off Issa Album, a debut LP that solidified his status among Atlanta's best and brightest newer talents. A few months later, he fortified his status as a go-to feature artist by appearing on Post Malone's Beerbongs & Bentleys single, "Rockstar." The track has since gone several times platinum.
This past April, 21 graced the cover of XXL's Spring 2018 issue and proclaimed his intentions to return to make his next album a return to the gangsta roots that brought him to the top of the rap game.
Happy Birthday, 21 Savage!
See Photos of 21 Savage's XXL Magazine Spring 2018 Cover Shoot