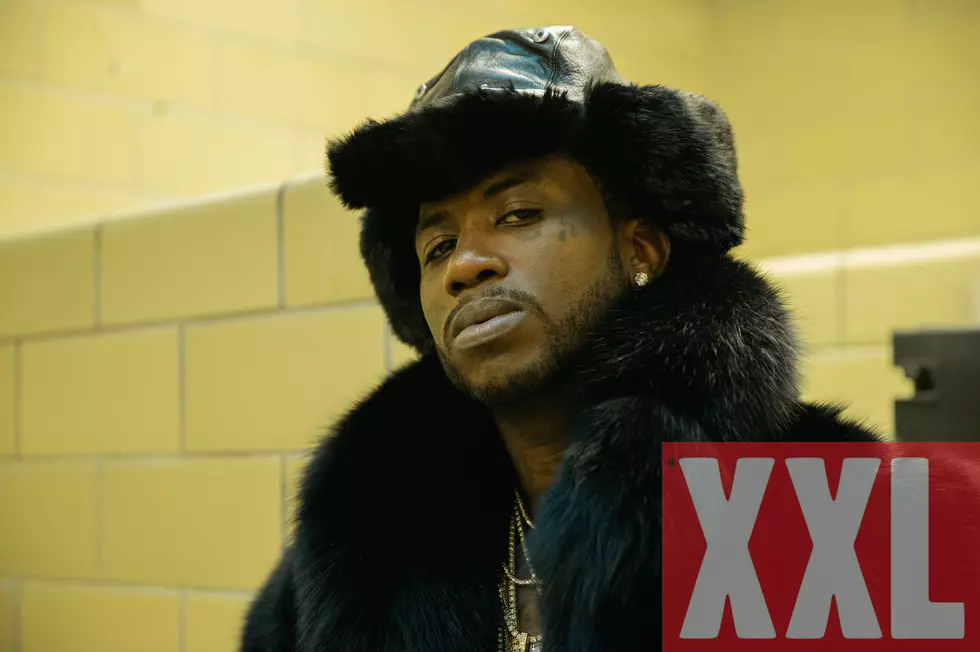 Gucci Mane Dances to Bruno Mars' "24K Magic"
Zach Wolfe for XXL
You can view a clip of Guwop dancing above via Twitter. The video is brief but entertaining: rocking a black fur vest over a black t-shirt, an abundance of diamond jewelry and sunglasses, the Trap God gets his groove on while lip-syncing the chorus. Gucci looks perfectly content at the end of the 10-second video.
Additionally, it seems as though the 1017 Brick Squad Records CEO has a joint project with Lil Uzi Vert in the works. While it might seem like an odd pairing at first, the collaboration should come as no surprise: Guwop has been consistent in showing love to the new generation of rappers.
Guwop also recently appeared on ESPN's His & Hers and gave an insightful interview, touching on many personal topics. Gucci says he's been sober since coming out of jail, and he tells ESPN's Jemele Hill that it's not too difficult to accomplish, despite the stigma associated with a rapper's lifestyle.
He states, "It's easy to me. Like you say, I live an extravagant lifestyle. And to me, it's kind of even being more cocky. I love to tell someone, 'Hey listen, I don't do drugs. I'm sorry baby, but I don't want anything to drink, I'll take a water.' I take pride in it. I like the responses. It surprises people, and it kind of throws them off. But you know, I don't want to be predictable. I don't want to do what everybody else does. I'm doing this for me."
13 Die-Hard Hip-Hop Fans' Tattoos Featuring Rappers