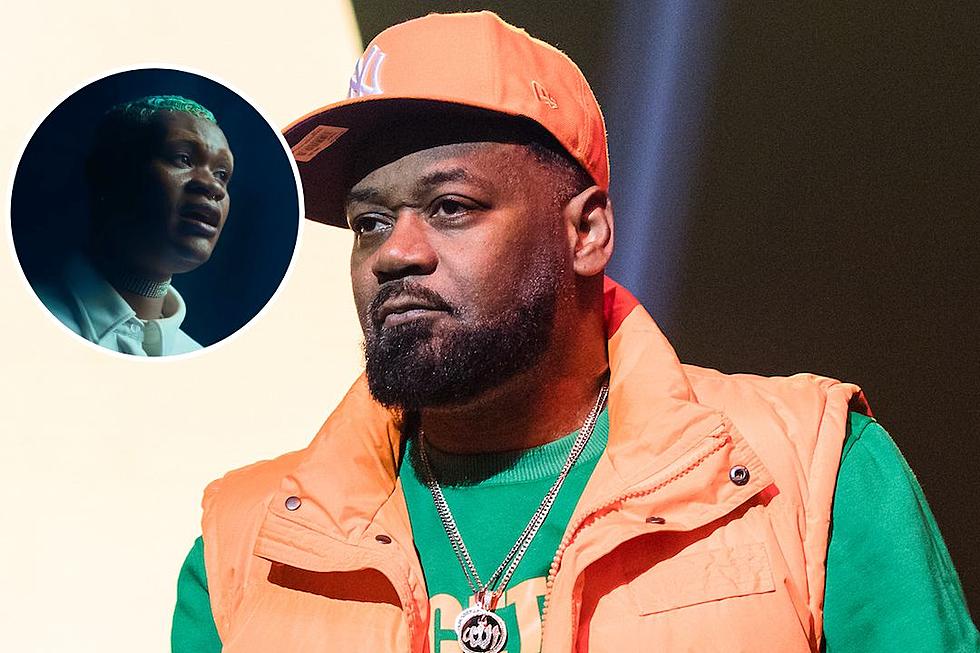 Ghostface Killah Accused of Being a Deadbeat Father and Ghosting His Son
Mauricio Santana/Getty Images/Infinite/YouTube
Ghostface Killah's son has called him out for being a deadbeat dad and ghosting him and his other siblings for most of his life.
On Wednesday (May 24), Ghostface Killah's son, Infinite Coles, hopped on his Instagram account and posted a lengthy message about his estranged relationship with his rap superstar father. In his missive, Infinite expressed his pain at not talking to his dad for over 15 years.
"I have NEVER been the type to go online and talk about my personal life, my family or my emotions. However, today I'm giving an inside look into my broken heart, because I'm feeling more lost and hopeless than I have ever been," his letter began. "@therealghostfacekillah I didn't really want to do this; but at this point, I'm tired of keeping quiet to save your reputation. I'm tired of the PAIN. My heart has been aching and longing to be love[d] by you, MY FATHER for way too long. So since you are unreachable, perhaps this will get your attention."
"I haven't had a full conversation with you or seen you in over 15 years! You haven't once tried to reach out to me or see how I'm feeling how I'm doing. I have messages that literally show me reaching out to you and receiving no response for over a DECADE!" he continued.
Infinite then asserted: "The legend you all love, Ghostface Killah is the full definition of a deadbeat. Dad, you let us live without light, gas, or even communication from you for years. You have all this coin and yet you allow my uncles to clean up your mess. I have lived in a shelter for almost a year in 2020 during Covid and you haven't reached out once to help me or to see if I was even alive!"
Infinite, who is an up-and-coming R&B singer, continued to claim that Ghostface has been a "deadbeat" to all of his children, including his daughter who is mentally ill. He also included alleged screenshots of text messages between him and Ghost in attempts to connect with him and get some medical help for his sister.
Infinite also explained his intentions for calling out his dad on social media.
"For the people reading this, I really want y'all to understand I'm not looking for attention or sympathy from anyone. I'm looking for attention from my father," he wrote.
At the conclusion of his letter, Infinite implore Ghostface to be a father to his children.
"Daddy, we need you. "Not your money, but your heart, your attention, your love," he wrote. "I hope you change your ways and realize that you have some beautiful and talented children out here, with deep voids in their heart because YOU HAVE BEEN MISSING. You've ghosted us for far too long."
XXL ha reached out to Ghostface Killah's manager for comment.
In an interview with Crack, Infinite Coles acknowledged that he and his father are estranged but they are working building a healthier relationship.
"I'm not really close to my real dad like that – my uncle [RZA] has been taking care of me as long as I can remember, so he is definitely one of my biggest inspirations," he said.
Hopefully, Infinite and Ghostface can reconcile and bring their family together.
Read Ghostface Killah's Son Infinite Coles' Instagram Post Below
See Rappers Who Have A Lot of Kids