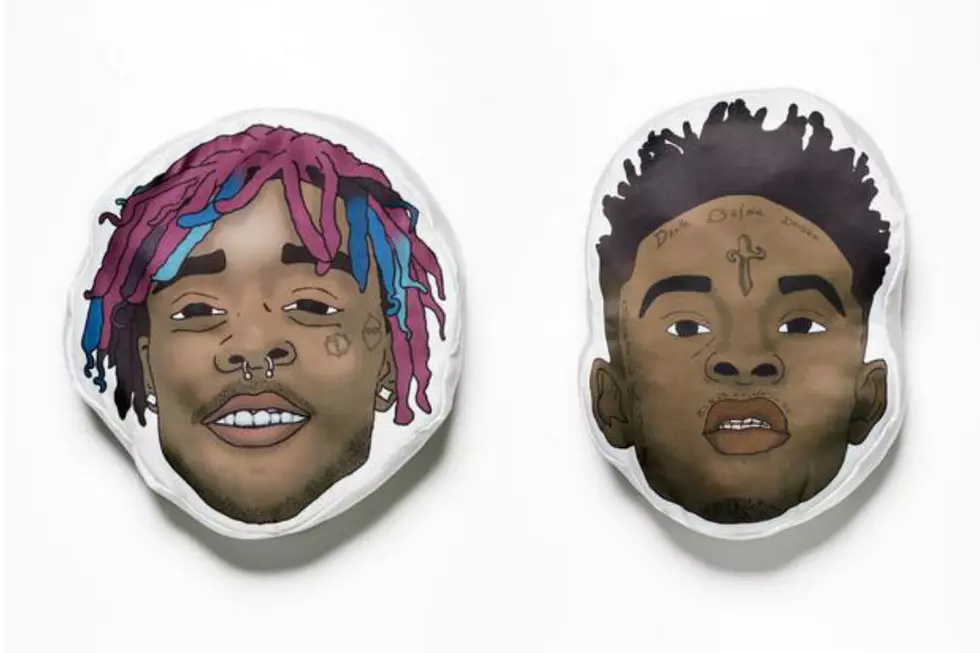 Get Cozy With These Hip-Hop-Inspired Pillows Featuring Drake, 21 Savage and More
Soft Ass Rappers
A brand by the name of Soft Ass Rappers has come up with a set one-of-a-kind pillows featuring the faces of some of the biggest and brightest names in hip-hop.
Priced at $75 each, the home goods brand currently has 10 face pillows in stock from the likes of—Drake, 21 Savage, Lil Uzi Vert, Kanye West, Chance The Rapper, A$AP Rocky, Young Thug, Gucci Mane, Frank Ocean and Rihanna. Made out of 100% polyester and designed by Caleb Thomas, the U.S. made pillows feature drawn face figures of each musical act. With the exception of Drake's pillow, which is inspired by the Drake crying meme, every pillow from this brand features the rapper's typical facial expression when drawn onto the canvas of the pillow.
Released originally at the Paris-based store, Colette, the pillows sold out in a matter of minutes upon the store's release. Now available online at the Soft Ass Rapers website, consumers can get their hands on their preferred pillow and rep for their favorite artist from home.
Check out the entire pillow line up in the gallery below.