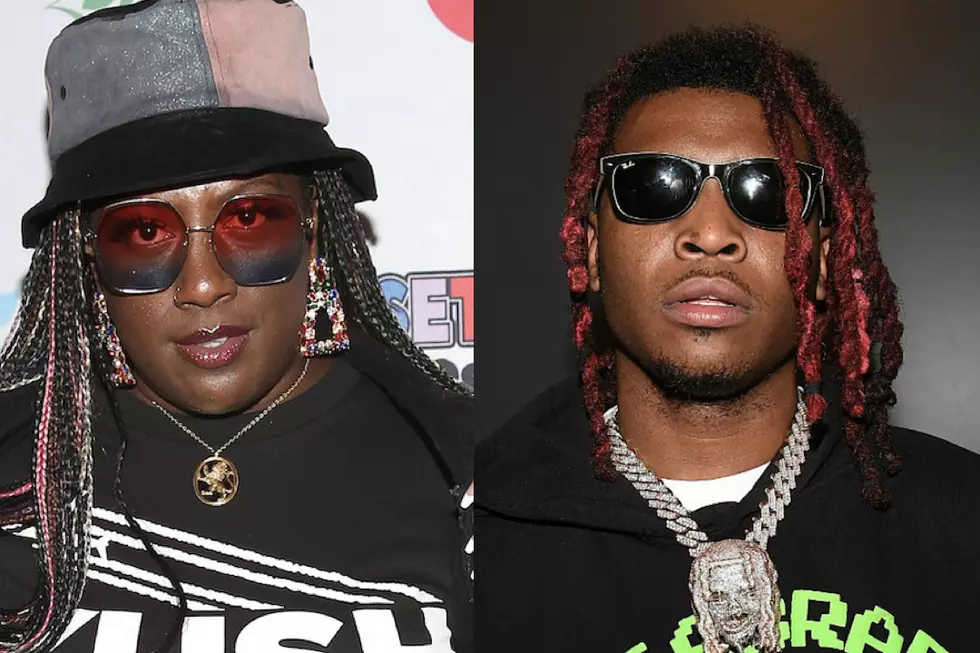 Gangsta Boo and Lil Keed Missing From In Memoriam Tribute at 2023 Grammy Awards, Fans React
Jesse Grant/Paras Griffin/Getty Images (2)
Quavo's poignant tribute to his late nephew Takeoff at the 2023 Grammy Awards certainly left many viewers teary-eyed. However, fans are upset that deceased rappers Gangsta Boo and Lil Keed were missing from the In Memoriam Tribute.
On Sunday night (Feb. 5) at the 65th Annual Grammy Awards, which took place at the Crypto.com Arena in Los Angeles, Quavo paid tribute to Takeoff with a solemn performance of "Without You" in honor of the late Migos member. During his segment, photos of several artists in hip-hop, R&B, reggae and other genres who had passed away in 2022 flashed upon a screen in the background.
Fans quickly noticed that Gangsta Boo, who passed away on Jan. 1, 2023, and Lil Keed, who died on May 13, 2022, were mysteriously absent from the In Memoriam tribute.
Fans jumped on Twitter to express their outrage of the glaring omission of two influential rhymers in the Grammys memoriam tribute.
"Leaving out Gangsta Boo, one of the pioneers of Southern female rap, from the GRAMMY memoriam segment is a sin and a shame," tweeted one person.
"Grammy's really didn't honor Lil Keed. Scum," wrote another viewer.
"Celebrating the 50th Anniversary of Hip Hop tonight and forgetting to include Gangsta Boo in the memorial video is disrespectful af @RecordingAcad," a third person railed.
The Recording Academy has had a rocky relationship with the hip-hop community at times. When they try to do things right, moments like this show they miss the mark.
Watch Quavo's Tribute Performance to Takeoff at the 2023 Grammy Awards Below
See More Reactions to Gangsta Boo and Lil Keed Missing From In Memoriam Tribute at 2023 Grammy Awards Below
See Every Rapper Nominated for a 2023 Grammy Award
See Every Rapper That Won at 2023 Grammy Awards