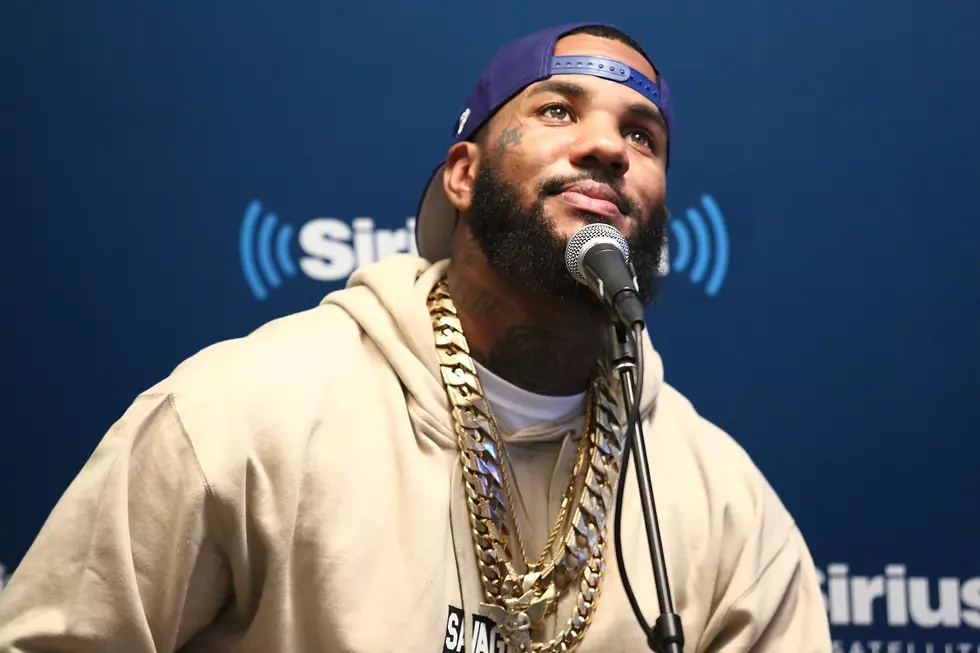 The Game Warns Woman Suing Him for $10 Million That She'll Never See a Penny of His Money
Astrid Stawiarz, Getty Images
After The Game lost a $10 million sexual assault case to Priscilla Rainey, a contestant on the VH1 dating show She's Got Game, this week, the rapper has since responded saying that she won't get a cent from him.
Though the judge ruled in her favor, Rainey will have to prove why she deserves the $10 million in damages and The Game seems confident that she won't be able to.
In an Instagram post published Wednesday evening (Feb. 3), The Game writes, "that thirsty Gatorade mascot of a transvestite WILL NEVER see $10,000,000 or anything close 2 a penny of my money. People think because they read a headline in BOLD PRINT it's true. She won a judgment of 10 million $'s & that means that a judge because I'm overseas has given this chicken a chance 2 MAYBE be able to afford a lifetime supply of lace front hair glue if my lawyers don't respond to this suit by the 26th of this month which they will do tomorrow am."
The Game is currently touring abroad, posting the picture and lengthy caption from Rotterdam, Netherlands. In the message, he continues by saying, "She has a history of theft, fraud, prostitution arrests & a lot of other 'Tranny Panty' activity in her past that makes this false claim irrelevant. Don't be fooled by these accusations or the dollar amount in the headlines cause I put that on my favorite aunties poodle this broad ain't gettin shit ! Every girl on that show will tell u I never touched this chick or ever desired to be anywhere near her. She got kicked off the show & as a result she filed this lame lawsuit which was probably her intentions before the show was ever even started."
The photo posted shows Game wearing Louis Vuitton boxing gloves suggesting he's prepared to fight things thing out.
See 40 Hip-Hop Albums Turning 20 in 2016