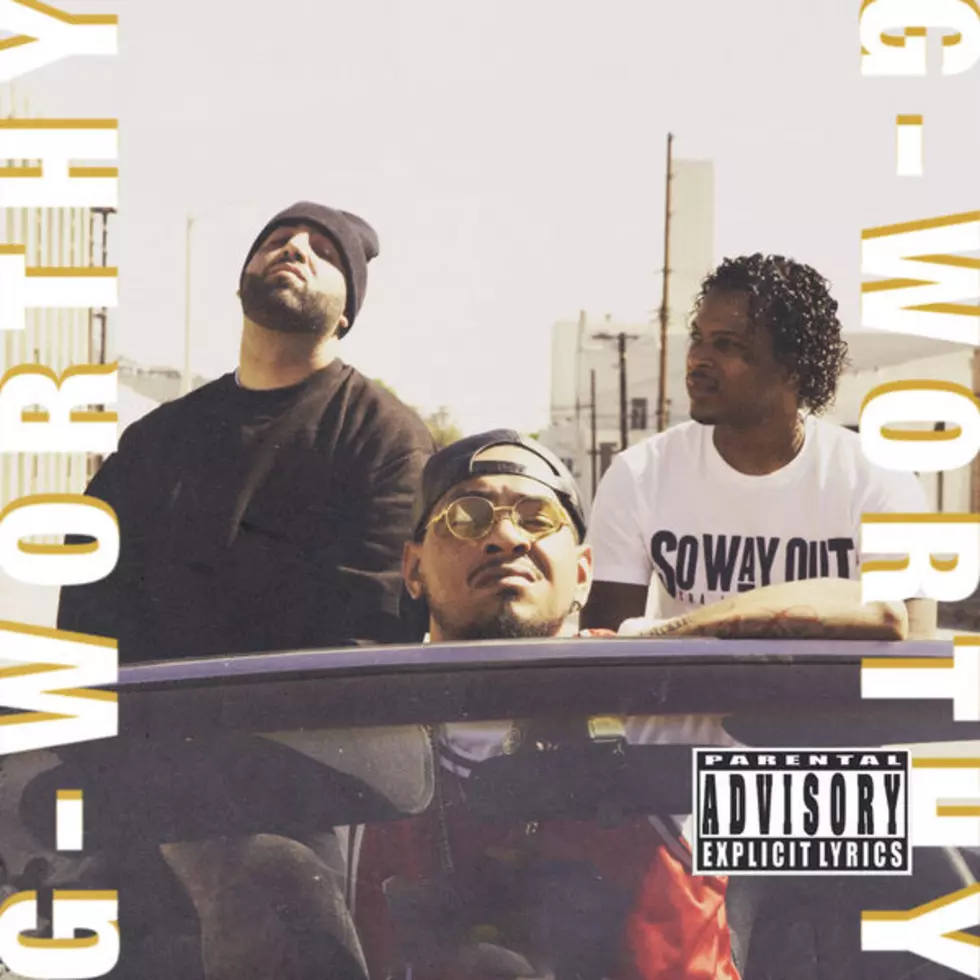 G Perico, Jay Worthy and Cardo Drop 'G-Worthy' Project
Fool's Gold Records
In 2016, G Perico, Jay Worthy and Cardo recorded a project in L.A. over the course of two days, and though it was originally called Never Miss, it's now simply called G-WORTHY, and it's finally here. Cop the project on iTunes or stream it via Spotify below.
Cardo produced every song, drenching each track in G-Funk. It's rare we get projects handled by a single producer nowadays: JAY-Z's 4:44, 21 Savage's Savage Mode, Future's Beast Mode. It takes a singular sort of producer to put those kind of projects together, and Cardo's already done it with Nef The Pharaoh (Neffy Got Wings) and Payroll (Big Bossin Vol. 1). Now Cardo's got Big Bossin Vol. 2 with Payroll on the way, and he's also producing OMB Peezy's upcoming EP Humble Beginnings, as well as solo projects from 03 Greedo and SOB x RBE's Yhung T.O.
Earlier this year, South Central L.A.'s G Perico dropped his thorough All Blue project while Jay Worthy dropped an EP called Fantasy Island produced entirely by Alchemist.
G Perico, Jay Worthy and Cardo's G-WORTHY Tracklist
1. "Foolish" Feat. Diamond Ortiz
2. "Ain't Trippin"
3. "Scandalous"
4. "Never Miss" Feat. Diamond Ortiz & Polyester
5. "Get Mine"
6. "Getting High"
7. "Versace Robe" Feat. Ray Wright
See New Music Releases for September 2017