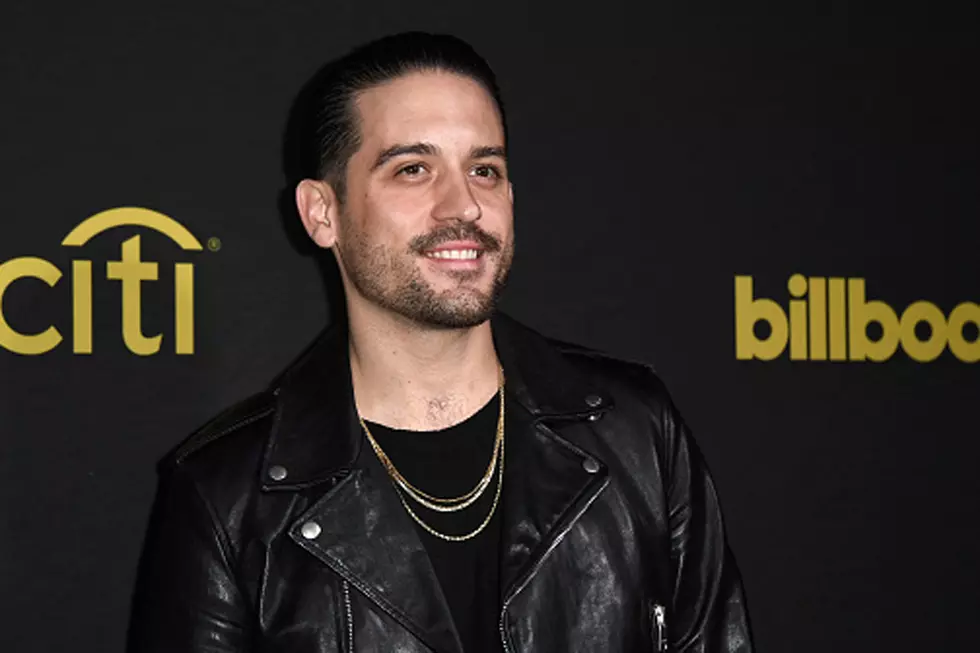 G-Eazy Ends Partnership With H&M Due to Offensive Ad
Frazer Harrison, Getty Images
Earlier this week, an H&M ad featuring a young Black boy wearing a hoodie with the words "Coolest monkey in the jungle" surfaced on the internet. Seemingly within hours, The Weeknd denounced the ad for its perceived racist connotations and promptly severed ties with the brand. Now, G-Eazy has done the same.
Using his Twitter and Instagram accounts, the Bay Area rapper uploaded a statement explaining his decision to part ways with the brand he partnered with a short time ago.
"Over the past months I was genuinely excited about launching my upcoming line and collaboration with @HM," he wrote in the statement. "Unfortunately, after seeing the disturbing image yesterday, my excitement over our global campaign quickly evaporated, and I've decided at this time our partnership needs to end. Whether an oblivious oversight or not, it's truly sad and disturbing that in 2018, something so racially and culturally insensitive could pass by the eyes of so many (stylist, photographer, creative and marketing teams) and be deemed acceptable. I can't allow for my name and brand to be associated with a company that could let this happen. I hope that this situation will serve as the wake up call that H&M and other companies need to get on track and become racially and culturally aware, as well as more diverse at every level."
Before G-Eazy could issue his statement, H&M offered up their own, apologizing profusely for the insensitive ad.
"We sincerely apologize for this image," the company said. "It has been removed from all online channels and the product will not be for sale in the United States. We believe in diversity and inclusion in all that we do, and will be reviewing our internal routines."
G-Eazy joins rappers like T.I., Azealia Banks and Pusha T, among others, who are bashing H&M for the offensive ad.
Check out G-Eazy's post announcing the end of his partnership with H&M below.
See New Music Releases for January 2018