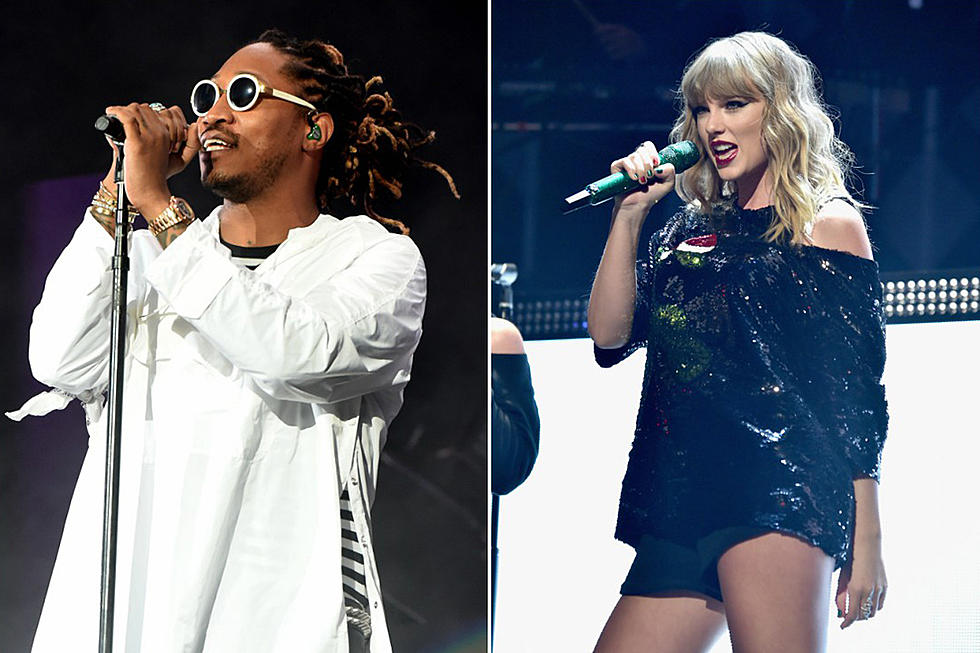 Future Spotted With Taylor Swift Making "End Game" Video
Kevin Winter / Theo Wargo, Getty Images (2)
After being featured on Taylor Swift's song "End Game," it appears Future will once again team up with the pop star for the single's upcoming video.
According to TMZ, the "Mask Off" rapper was spotted shooting a video with Swift. The rapper and singer can be seen on a yacht in Miami, as Swift dances with a group of backup dancers. No further details about the video have been revealed, and it's uncertain if Ed Sheeran, who also appears on the song, will be featured in the visuals.
In related Future news, the rapper recently settled his $10 million lawsuit with Rocko out of court, following more than a year of legal drama. Court documents from the lawsuit revealed Future and Rocko both requested a dismissal of the case and Rocko's lawyers said he was happy with the "very successful result." Although the legal team wouldn't reveal how much the settlement was for, TMZ claims it was in the seven figures range.
Future had previously called Rocko a con artist, writing on Instagram, "U post it cause I'm the shit nigga... on gang tho! U gone die fake nigga! U embraced me as a brother at my worse & try to play me! Ain talk to u in years nigga! Ain't no nigga on earth gone take shit with consequences, judge or no judge nigga! U a con artist!"
Check out the footage from the "End Game" shoot.
See Photos of Future's Different Looks Over the Years