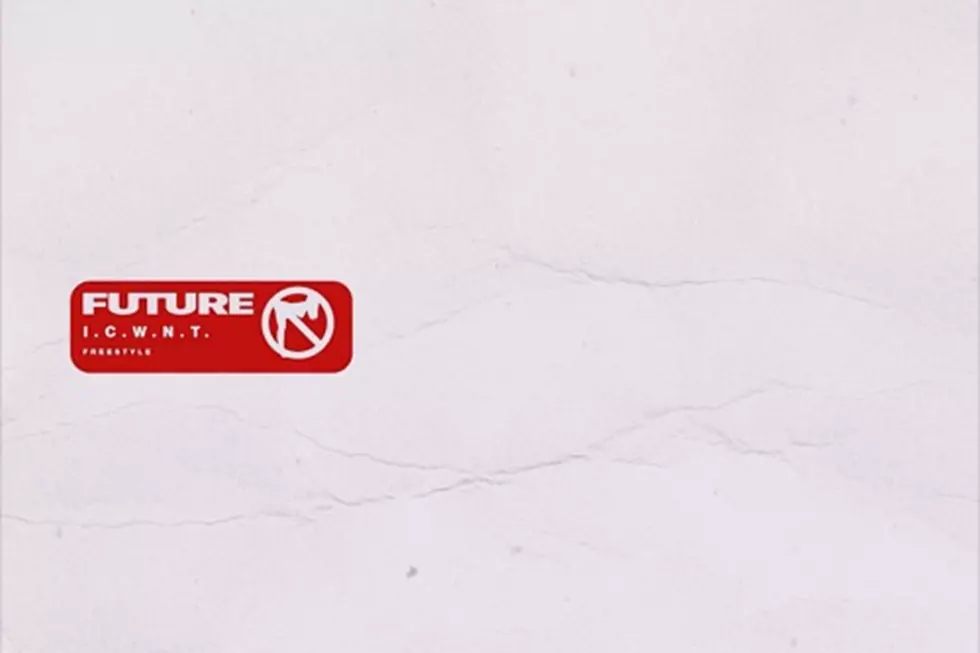 Future Can't Wife a Thot on New Song "I.C.W.N.T."
Future via SoundCloud
On Thursday night (Feb. 28), producer TM88 revealed an upcoming song with Future called "I.C.W.N.T." After teasing the song on Twitter and Instagram, "I.C.W.N.T." is finally here and it was worth the wait.
While the meaning of the acronym isn't mentioned on the song's artwork, Future quickly reveals what it stands for during the track's chorus. "These bitches ain't shit, we fuck 'em together/I change up my hoes like I change up the weather/I can't wife no thot, I can't wife no thot," he raps.
Producers TM88 and !llmind lace the Atlanta rapper with a beat that will surely have listeners bopping around thanks to its frantic drums and high-pitched vocal loop. "Checkin' bitches, they be on the Gram/Check her phone, I think she tryna scam/I ain't tryna save these hoes, no thank you, ma'am," Future spits, making it known that he's not trying to find love.
"I.C.W.N.T." is Future's first solo single of 2018, although the rapper did team up with Jay Rock and Kendrick Lamar for the Black Panther track "King's Dead." The "Hndrxx" rapper also appears in the song's video.
Listen to "I.C.W.N.T." below.
See Photos of Future's Different Looks Over the Years