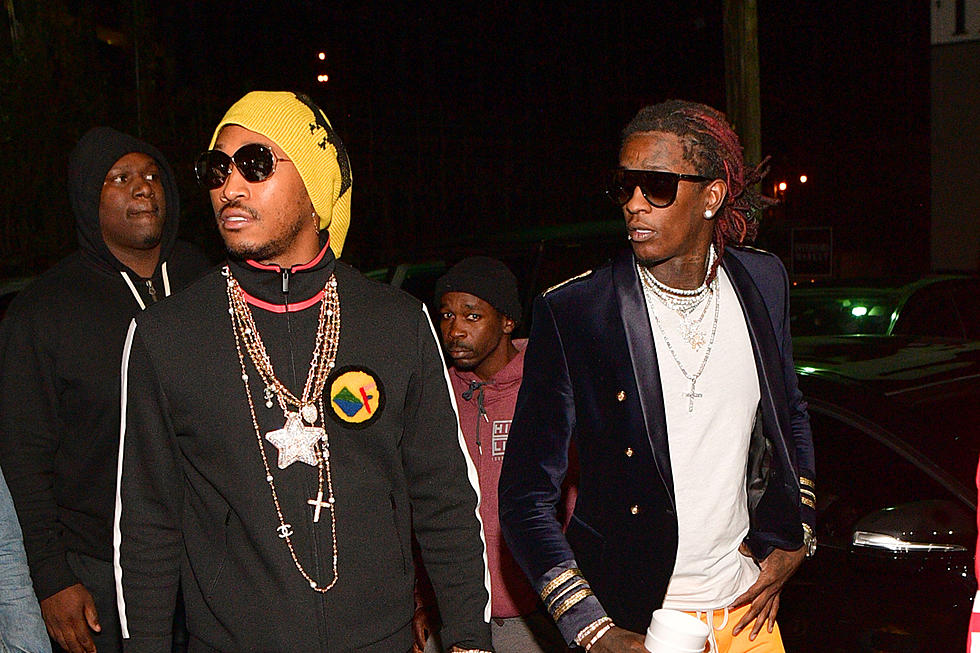 Future "Do It Like" Featuring Young Thug: Listen to New Song
Prince Williams, Getty Images
Two of Atlanta's finest link up. Today (Dec. 19), Future releases "Do It Like," a new track featuring Young Thug .
Cruising over the uptempo beat, the two ATLiens spit about running through tracks. "I'm a plug now, call me Pedro/Keep the money machine in the trunk with me/Slatt slatt, and the case closed," the Wrld on Drugs rapper rhymes over the hard-hitting beat.
After Hendrix, Thugger closes things out with a hardbody verse of his own. "Whole lotta racks, a little bit of space/I treat a bitch bad, I bust it on her face/My pockets on Bible, I wanna be like Mase/My music on Tidal but I know Jay/Coming with a razor, razor," raps Thug, who dropped off the Super Slimey mixtape with Future last year.
"Do It Like" arrives a few weeks after Future spoke on his upcoming album. Last month, the "Wifi Lit" rapper claimed that his next LP will be his best one to date.
"The album's so so crazy," he said on his Instagram story. "I'm inspired, man. I'm so inspired. I got inspiration from everywhere. This is about to be my greatest album of all time right now, you know what I'm sayin? Well to date. It's going to be one of my best albums."
Will this new track be on it? We'll have to wait and see.
Check out Future and Young Thug's latest offering below.
See Photos of Future's Different Looks Over the Years