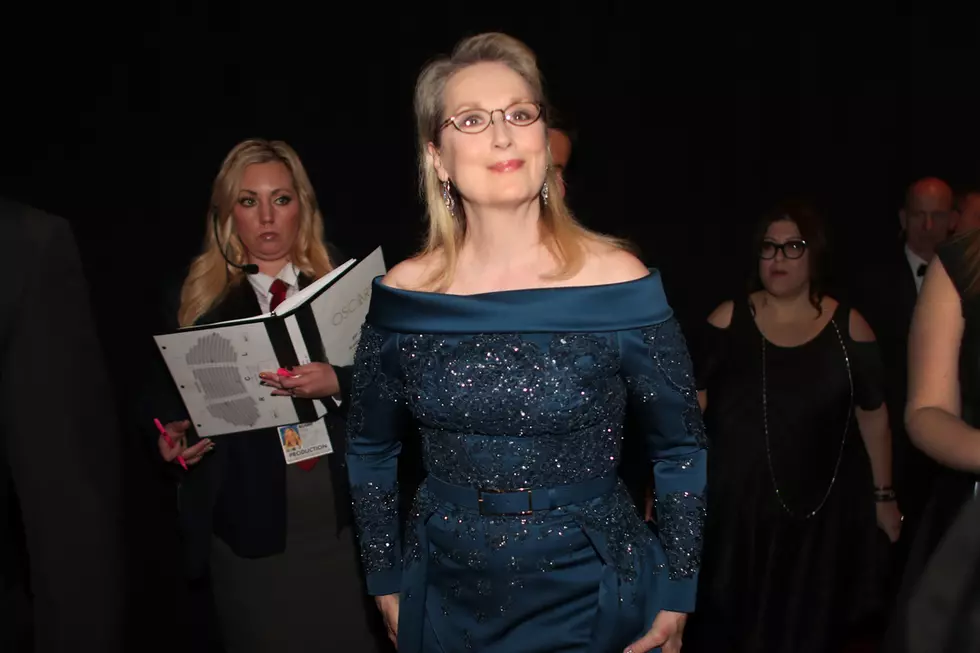 Here Are the Funniest Hip-Hop-Inspired Meryl Streep Memes
Christopher Polk, Getty Images
The Meryl Streep shouting meme blew up this week thanks to a cavalcade of hip-hop-inspired versions. The meme, which originates from a clip of Streep at the 2015 Screen Actors Guild Awards, is not new by any means. The shot of the actress has been pretty popular on social media outlets like Twitter and Instagram, but it reached new heights with this iteration quoting hip-hop lyrics.
The concept of the meme is pretty simple. Users pick out one rapper's song and start it off with a few lyrics from the record. The user then mimics the call-and-response with the help of Streep's image, adding in the next part of the lyrics. Here's an example of the hip-hop-inspired Streep meme below featuring Mike Jones' lyrics:
Mike Jones: "Four fours I'm tippin"
All of Houston: "Wood grain I'm whippin catch me lane switch with the paint drippin."
Fans have been creating countless memes with a variety of hip-hop lyrics. Some focus on regional artists and local hits while others use tracks from the biggest names in hip-hop. Kanye West, 2Pac, Cam'ron, Lil Jon and Soulja Boy are just a few of the rappers who have been used in the meme.
Hip-hop has been a major source for memes, so it's no surprise to see it take over the Streep meme in this way. XXL has compiled some of the funniest ones we have seen for our readers to enjoy. Check all of them out below.
Lil Jon & the East Side Boyz, "Get Low"

Mike Jones, "Still Tippin"

Soulja Boy, "Kiss Me Thru the Phone"

Cypress Hill, "Insane in the Brain"

DMX, "Ruff Ryders Anthem"

Kanye West, "Gold Digger"