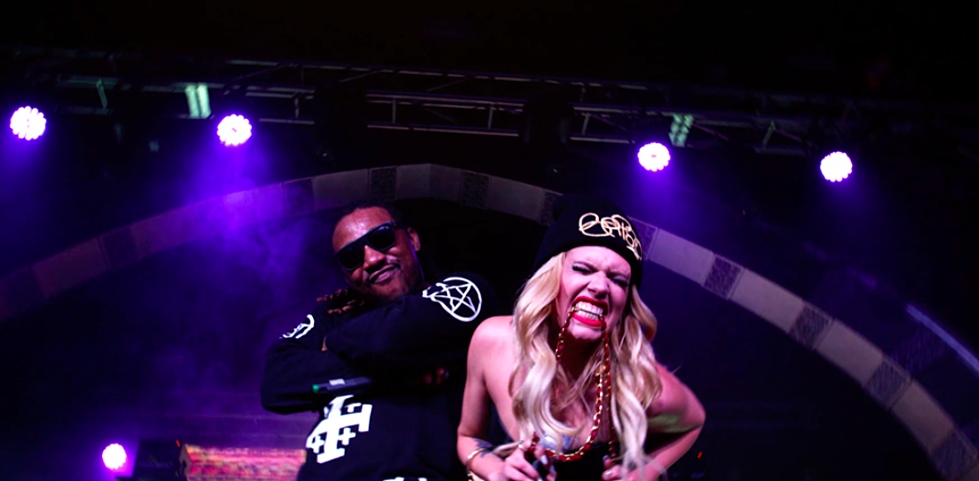 Frenchie and Chanel West Coast Party in "Project X" Video
YouTube
Brick Squad Monopoly's Frenchie teams up with ​Chanel West Coast and DJ/Producer - SKYrise for a party banger. "Project X" is exactly what you think it is. Fast pace, loud and perfect for your next rager. The Frenchie pops it off the song and Chanel comes in to close it out. Play this at high levels and party like you never partied before. The video fits the "Project X" completely. The two artists perform in front of a rowdy crowd. It's glow sticks, lasers, towels in the air and lots of liquor.
"Project X" high-energy, intense, but a very danceable union of sound.​ This house/EDM loosie is different than Frenchie's past ventures but it works. Frenchie's onslaught will continue with the release of The Concrete Jungle, a mixtape hosted by DJ Holiday. The new project is a follow up to Bringin' Gangsta Back, which was hosted by DJ Trapaholics.
Chanel continues to release music and other various content weekly via her popular "WestCoastWednesdays" initiative. The Cash Money artists is gearing up to release a project very soon.
20 Albums Turning 10 in 2016