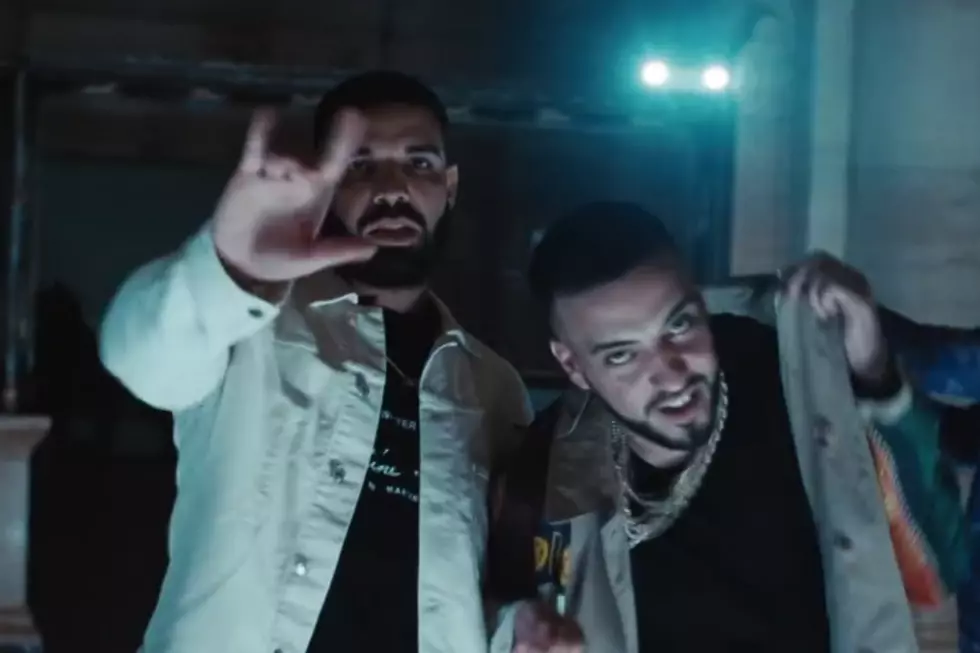 French Montana "No Stylist" Video Featuring Drake: Watch Cameos From A$AP Rocky, Young Thug and More
FrenchMontana via YouTube
Directed by Glenn Michael and Christo, the video shows the two rappers in a mansion with models, a fitting setting for the video of the swaggy track. Young Thug, A$AP Rocky, Slick Rick and more make cameos in the label-heavy visual.
"Iced out (stylist), no stylist (stylist)/New Chanel, Saint Laurent, Gucci bag (huh, haan)/Lifestyle (stylist), no stylist (stylist)/Louis Vuitton, Jimmy Choos, that's on you (haan)," French raps on the chorus of the London on da Track instrumental.
Drake comes through on the track and even appears to throw in a shot at Kanye West. "I got the game in a squeeze/Who disagree? I wanna see one of y'all run up a B/Yeah, two open seats, we flyin' at 7 and packed for the beach/Yeah, keepin' it G, I told her don't wear no 350s 'round me," Drake spits.
The song is the latest single from French's upcoming album which he has high hopes for. "I come from the mixtape era—we just dropped shit. I'm going to make sure this one gets the respect it deserves," he said in a recent interview. The Bronx rapper's last album Jungle Rules came out in 2017. The certified gold album features the hit song "Unforgettable."
Watch French Montana and Drake's "No Stylist" video below.
Take a Look at French Montana's Different Looks Over the Years