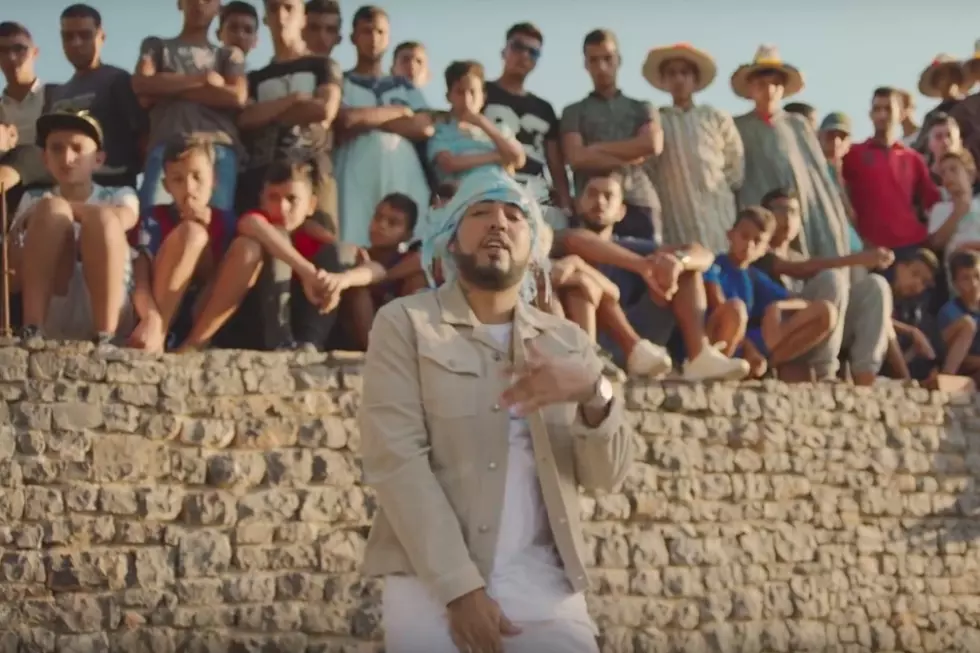 French Montana Hits Morocco's Blue City Chefchaouen in Mesmerizing "Famous" Video
FrenchMontanaVEVO via YouTube
French Montana hits the streets of his native Morocco's Blue City, Chefchaouen, in his gorgeous new video for "Famous," a standout cut from his Jungle Rules album.
In the Director X-helmed video, French takes a trip through the Blue City, where venders soak up the sunshine and kids play soccer.  In other clips, French dances in the street as he rocks some customary Moroccan garb. Obviously, "Famous" acts as the soundtrack for the visual, which is loaded with shots of the mesmerizing Moroccan landscape.
"Baby, live your life, just how you are/Shining star/Hope you never get famous
Flying low with the angels/They said, 'Fake it 'till you make it'/I guess you fake when you make it/I told you 'stick to the basics'/Built an empire started in the basement/If you tryna fix a glass that's broken/You know it might cut ya hand/Never want to see you with another man," French half-croons on the track.
As a song and a visual, "Famous" carries much of the same vibe of French Montana's Swae Lee-assisted single, "Unforgettable." It feels almost like an artistic sequel to the track, and it wouldn't be too surprising if it got even more popular now that the official video is out.
Peep French's "Famous" video for yourself below.
See New Music Releases for January 2018