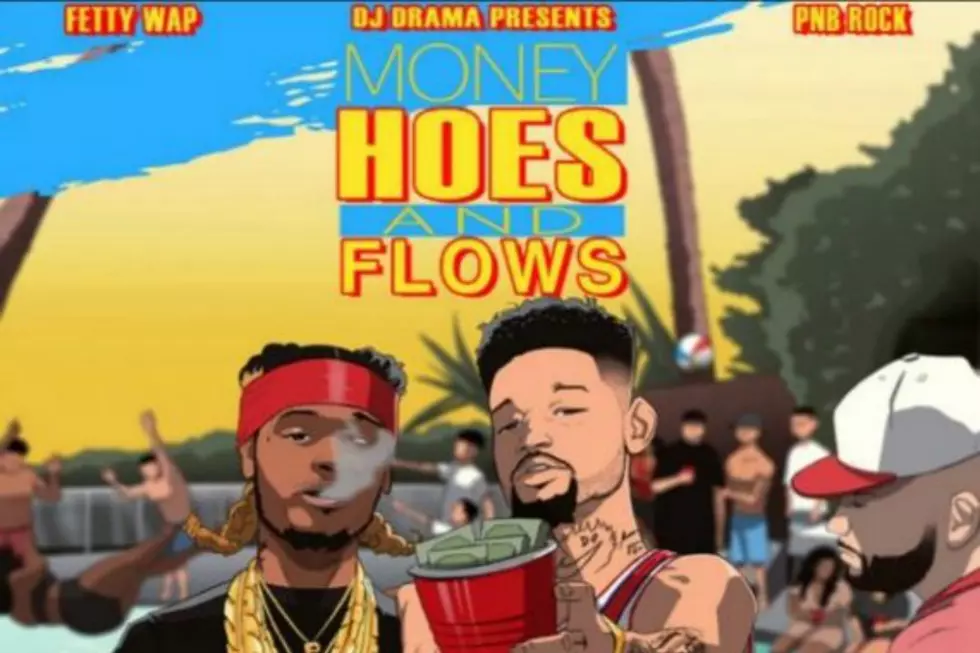 Fetty Wap and PnB Rock Flex Their 'Money, Hoes and Flows' on New Joint Mixtape
SoundCloud
New Jersey and Philadelphia, stand up. Today (July 12), Fetty Wap and PnB Rock release a surprise new mixtape called Money Hoes and Flows, hosted by DJ Drama.
Fetty and PnB have previously linked up for "Spend the Night," which lands at track No. 3 on the mixtape. The 12-track project contains features from Bronx up-and-comer A Boogie wit da Hoodie and Remy Boyz member, Monty.
The A Boogie wit da Hoodie feature, "Ben On It," was released a few weeks back and comes in at track No. 5 on Money Hoes and Flows. The Sonny Digital-produced record is definitely a standout from the project. Boogie handles the hook, spitting, "I gotta trashbag full of cash, yeah yeah/I've got my racks, so I'm not 'een mad, yeah yeah/Get the dice, nigga we can bet on it."
"Hood Rich" is another notable track. Scott Storch is behind the boards for the three-minute banger, which could get plenty of play in whips and at parties throughout the summer. Both Fetty and PnB Rock ride the bouncy instrumental with their signature half-rapping, half-singing deliveries.
In other Fetty-related news, the Paterson, N.J. native has been busy releasing freestyles lately. Last week, he put out his Big Moe tribute, "Flossin." More recently, the "679" artist dropped a "Shake Dat Azz" freestyle. In PnB news, the rising artist from Philly recently flipped Kanye's latest hit on "Stretch My Bandz."
You can stream Money Hoes and Flows above via SoundCloud. Keep it locked to XXL for more music and news from both Fetty Wap and PnB Rock.
50 Great Albums From Rappers With Poetic Flows