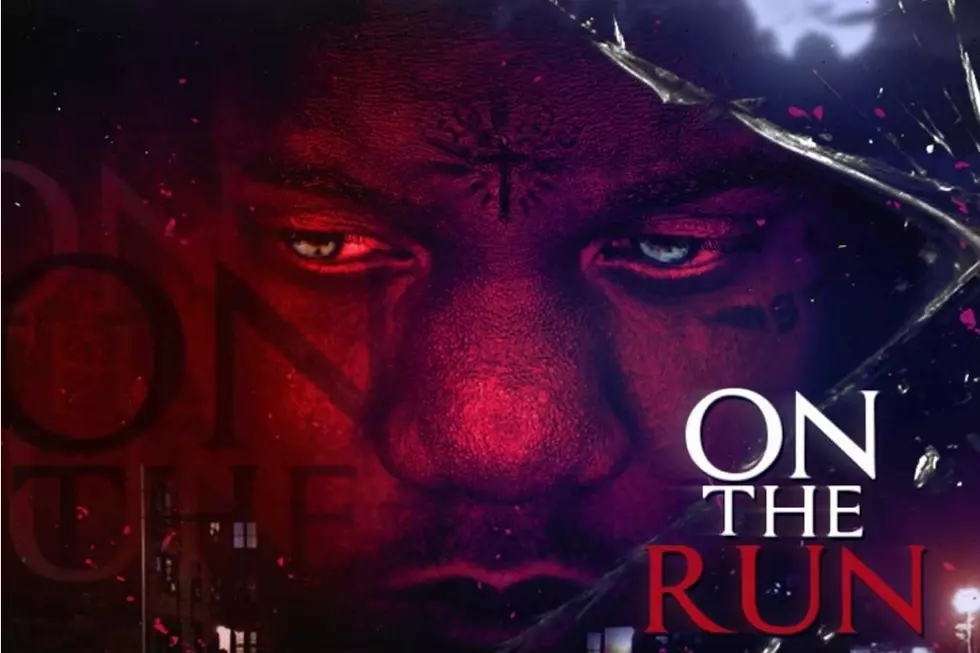 Fat Trel 'On the Run' Album: Listen to 13 New Songs
SLUTTY BOYZ / MMG / DTLA RECORDS
Fat Trel is making up for lost time. On Friday (Oct. 5), the Washington D.C. MC delivered his second offering since his release from jail in 2017, the new album, On the Run.
Trel's Maybach Music Group ties remain intact, though he forgoes features from his MMG brethren to put on budding talent like Derez De'Shon, P-Wild, I Am Northeast and more. Containing 13 new songs, the effort features Yung Lan, JD On The Track, Kilo Keys, Billboard Hitmakers and Trauma Tone on production. The album comes on the heels of his July mixtape offering Finally Free, which featured Rick Ross, Scrilla, Ant Glizzy and more.
Trel spoke with XXL about putting together his debut LP in July. "I think I'm going to Atlanta to Ross's crib and I'm going to ask his help on some of the ways to go about making an album, cause I'm used to doing mixtapes," he said. "I've been doing mixtapes my whole life and have yet to put out an album. I just want to get around Ross, get that feel, work around those Atlanta producers and just try to create it."
Trel has been putting in a lot of work since he was released from jail in September 2017, after serving over a year. With a new lease on life, and a newfound sobriety, he's making music his focus.
Listen to Fat Trel's On the Run album below.
Fat Trel's On the Run Album Tracklist
1. "Karno" (Produced by Yung Lan)
2. "Who Is You" (Produced by JD On The Track)
3. "Pressure" featuring Knuklehead (Produced by Yung Lan, Billboard Hitmakers and Kilo Keys)
4. "On Sight" (Produced by Yung Lan)
5. "Bridgette" (Produced by JD On The Track)
6. "Fate" (Produced by Yung Lan)
7. "Remember" Featuring Meatchi (Produced by Yung Lan and Kilo Keys)
8. "Eyes Closed" (Produced by JD On The Track)
9. "Too Much Drink" Featuring P-Wild (Produced by Yung Lan and Trauma Tone)
10. "Countin' Faces" Featuring Z-Wayne (Produced by Yung Lan and Kilo Keys)
11. "Party" Featuring Derez De'Shon (Produced by Unknown)
12. "Where It's At" Featuring I Am Northeast (Produced by JD On The Track)
13. "Makiyah" Featuring P-Wild (Produced by Yung Lan and Trauma Tone)
See 63 Hip-Hop Artists Who've Gone Gold in 2018