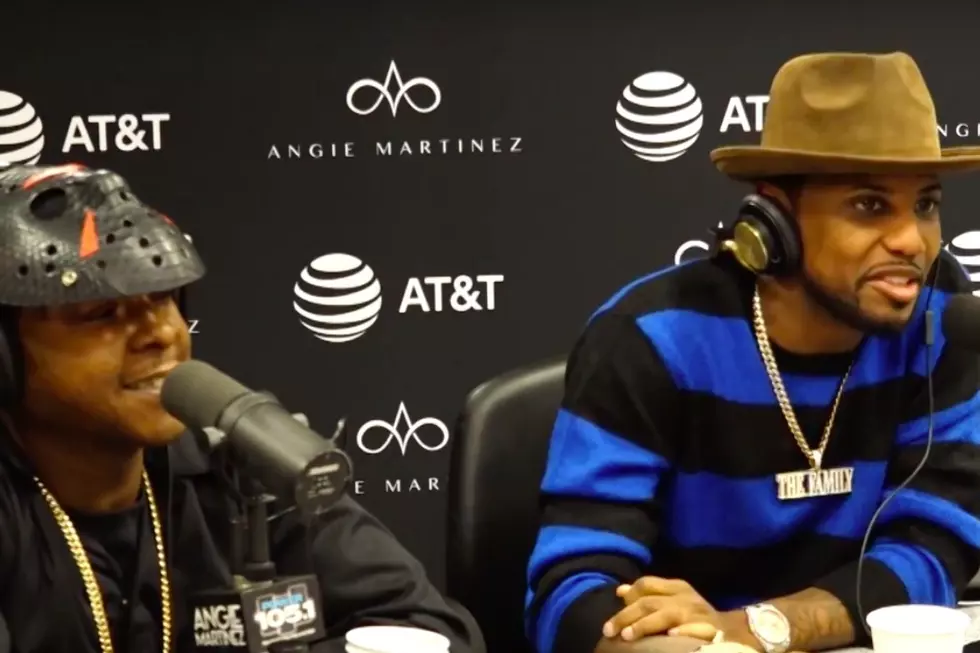 Fabolous and Jadakiss' 'Freddy Vs. Jason' Project Finally Has a Release Date
The Angie Martinez Show via YouTube
After teasing fans for the last year-and-a-half or so, Fabolous and Jadakiss' eagerly awaited Freddy Vs. Jason project finally gets a release date. The two New York City legends revealed it while stopping by The Angie Martinez Show on Power 105.1 Tuesday (Oct. 31).
Fab and Jada had originally claimed they were looking to drop their joint effort on Halloween, but now, they've traded in that date for another big-time corporate-driven holiday.
"It's definitely coming," says Fab, who recently appeared on the cover of the 20th anniversary issue of XXL magazine. "I mean we looking at Black Friday. I don't even know if I was supposed to say that, but you just pulled it out of me." This year, Black Friday falls on Nov. 24.
Elsewhere in the interview, Fab says he currently rates the project in the "high 9's" as far as quality goes. Jada adds that Freddy Vs. Jason is currently in its rawest stages, and that its strength so far comes from their own skills.
After dropping their Tory Lanez-assisted single "Rapture," earlier this year, Fab and Jada dropped their second single from the project yesterday. This one's called "Stand Up," and it features Future, plus the bars we've all come to expect from the two N.Y. icons.
Watch Fab and Jada's interview with Martinez in the video below. The big reveal arrives at around the 1:45 mark.
See New Music Releases for November 2017