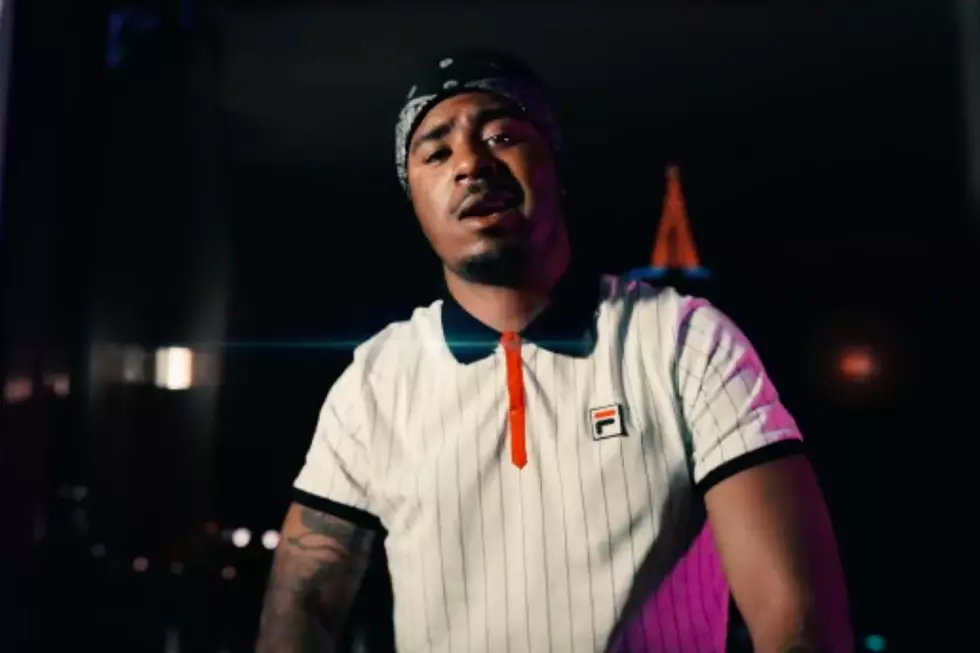 Drakeo The Ruler Drops "Big Banc Uchies" Video, "Musty" Freestyle
Drakeo The Ruler via YouTube
"Big Banc Uchies" is a track from Cold Devil, which marks the rapper's third full-length project and his first since returning from jail back in November. He was arrested last January after police found numerous guns in a home he was shooting a video in.
The new @Voice2hard-directed video finds Drakeo in his element; in a recording studio surrounded by lean and plenty of big bills. The track itself slaps, too.
Drakeo's next major offering is a track called "Musty Freestyle," a track that finds the rapper using a blunt delivery and straightforward bars as he spits over a swirling West Coast beat. "You need to go back to your hood, 'cause we is not breeding no hoes," spits a dismissive Drakeo, who's collabed with DJ Mustard in the past.
Elsewhere in his digital gift bag is Drakeo's video for "Levels," a subdued visual that finds the rapper enjoying some weed smoke as he posts up in what looks like a basement.
Check out all the new material, including Cold Devil, for yourself below. Peep a preview for his "Slums" video when you're done with those.
See New Music Releases for January 2018