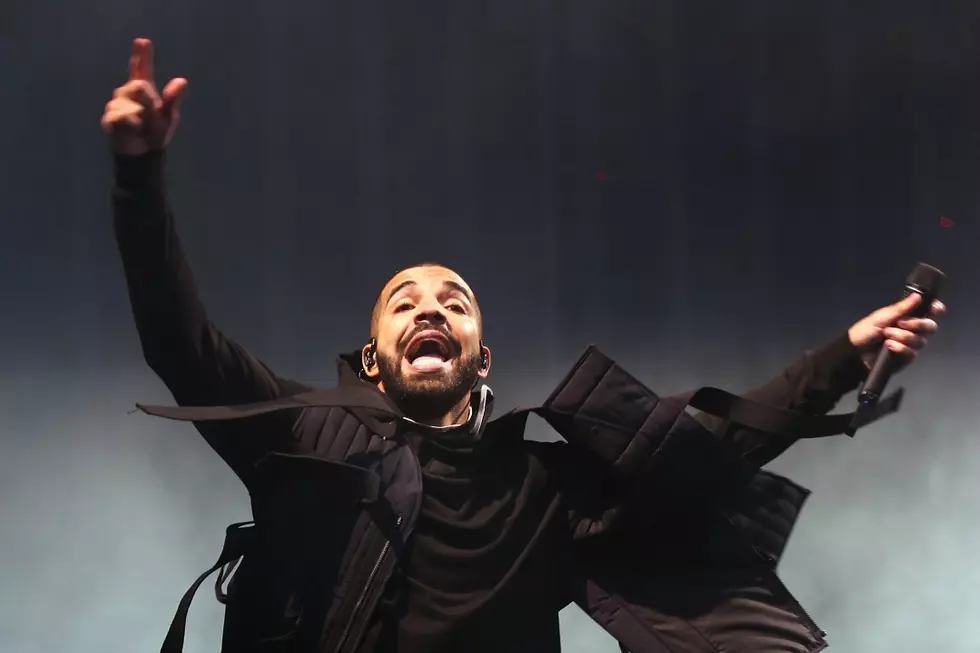 Drake's 'Views' Sells Over a Million Copies In Under a Week
Tim P. Whitby, Getty Images
Republic Records says Drake's Views sold 1.2 million copies worldwide in under six days. Republic also claims the album was streamed over 250 million times on Apple Music in the same time period. Over 200 million of those streams came from inside the United States.
Physical copies of Views will be available starting tomorrow (May 6) as well as digital downloads from retailers like iTunes. Streaming rights for the album will stay with Apple Music for another week; on May 13, Spotify and other streaming competitors will receive Views.
In a press release, Republic says Views is "expected to bow" at No. 1 on the Billboard Hot 100 chart in North America.
These are huge numbers for an album of any genre in 2016, but especially hip-hop. The last time a rap album went platinum first week was Lil Wayne's Carter 3 in 2008.
Check Out the Funniest Memes Featuring Drake's Views Album Cover