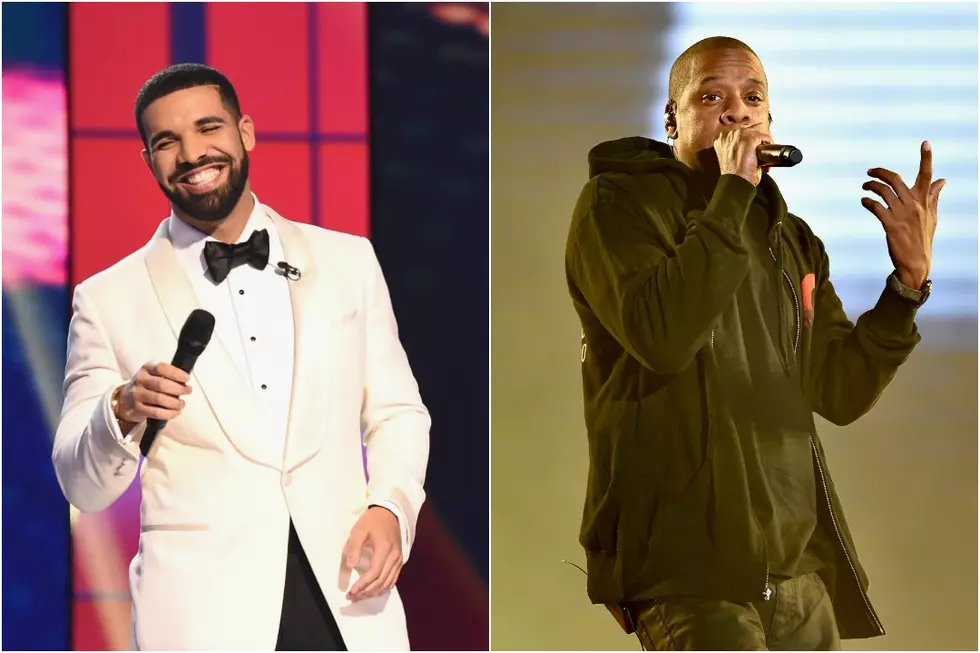 Drake Surpasses Jay-Z for Most Billboard Hot 100 Top 10s Among Rappers
Michael Loccisano/Theo Wargo, Getty Images (2)
Drake is already starting off 2018 on an extremely high note, and now he's making more history on the Billboard charts.
The Toronto rap star's latest songs, "Diplomatic Immunity" and "God's Plan," debuted in the Top 10 on the Billboard Hot 100 singles chart this week. Being that the two songs mark his 21st and 22nd entries in the Top 10, Drizzy now surpasses Jay-Z for the most Top 10 singles on the chart among rappers. Hov currently holds 21 Top 10s throughout his career, making him second in line, and is followed by Lil Wayne with 20 Top 10s, and Ludacris with 18.
As far as the overall music community, Drake now matches Taylor Swift for the 13th place slot for the most Top 10s. Madonna is currently in the lead with 38 Top 10 singles, followed by The Beatles, Rihanna and then Michael Jackson. Drizzy also has a hefty total of 159 career Hot 100 entries, which earned him the title of most hits for a solo artist last year.
See Photos of Drake's Different Looks Over the Years