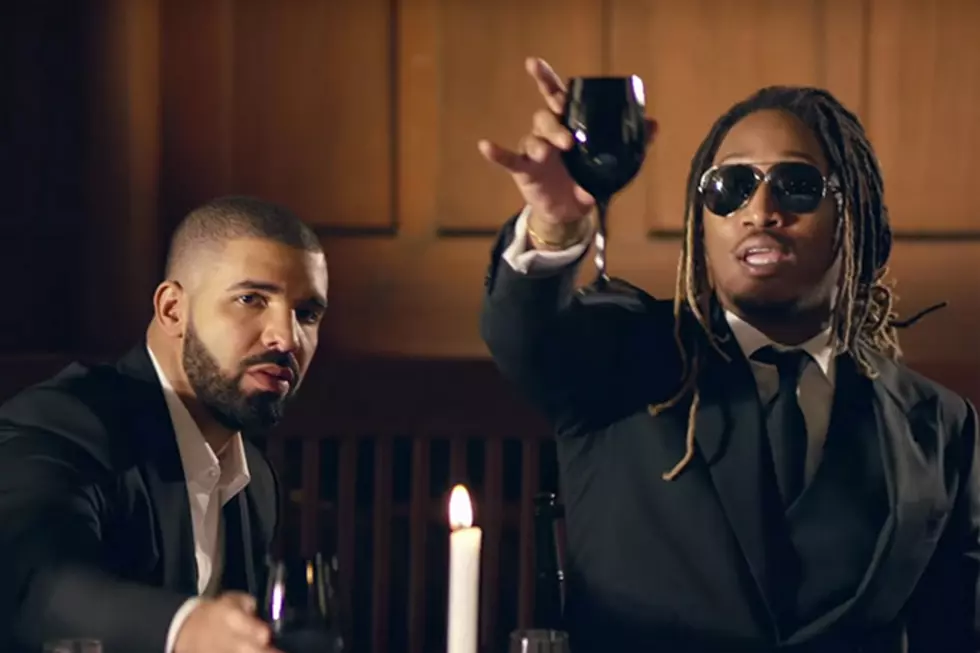 Drake Announces Summer Sixteen Tour With Future, Unveils 'Views From the 6′ Cover
YouTube
Even though Drake is yet to announce the tour just days before his Views From the 6 album drops this Friday (4/29), Ticketmaster has posted a link for the first date of his Summer Sixteen tour with Future in Detroit, thus spilling the beans that Drake and Future are going on tour this summer. Tickets go on pre-sale Tuesday at 10 A.M. E.S.T. and tickets to the general public go on sale Friday the 29th.
It makes perfect sense, since Future's dropped two projects already this year and the two dropped What a Time to Be Alive last year. This was probably a long time in the making, yet somehow seemed just as improbable as a collaboration project between the two. But though Drake or Future haven't confirmed it yet, seems like Ticketmaster's got the scoop.
Earlier today, Drake said he'd be unveiling the cover for the album "tonight at 7 0'clock," but we're not sure what time zone he was in because that's come and gone in Toronto without any word of a cover.
Meanwhile, his "One Dance" has been burning up the airwaves lately. As of yesterday (April 23) it was the most streamed song in the world on Spotify with over 5,000,000 plays, and in America it beat out "Panda" for the top spot by about 200,000 spins.
He showed up at the pop-up shop in his hometown and also revealed how many songs there were on Views From the 6. "It drops on the 29th, me and 40 put our heart into this, it's like 20 songs on there for you to enjoy," he tells the rapt crowd. Watch that below, and peep the cover for the album too.
See the Funniest Memes Fans Created as They Wait for Drake's Views From the 6 to Arrive