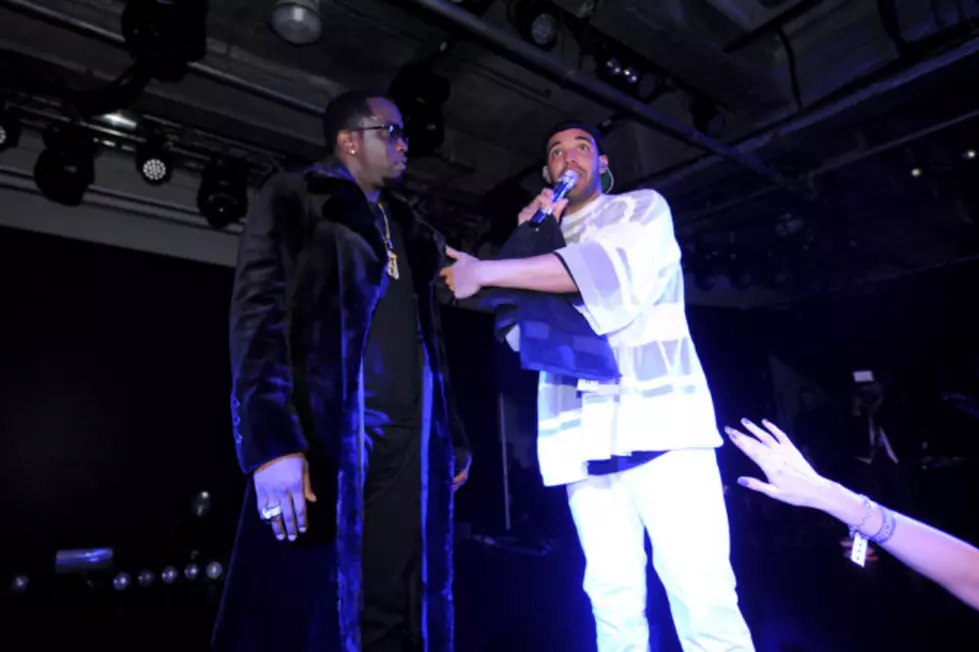 Drake and Diddy Squash Their Beef
Getty Image
Drake and Diddy have reportedly ended their feud.
According to TMZ, sources on both sides say the two have finally decided to be friends again. Last month, they connected via phone, where they agreed to bury the hatchet. The two rappers realized they would likely run into one another at various events this summer and would rather make money than continue to feud. Even J. Prince is standing down. The Rap-A-Lot CEO fled to Drake's defense after the incident ensued, dissing Diddy in a track of his own. They are looking into joint business ventures.
Back in December, the two allegedly got into a physical altercation outside of LIV Nightclub in Miami, after which Drizzy was allegedly taken to the hospital. Days after the altercation, Diddy explained why he hit the Young Money rapper, saying Drake stole a beat from him. The issue that started the feud was the beat for "0 to 100." Puff claimed that Drizzy stole the beast and recorded over the instrumental.
Beat maker Frank Dukes, co-producer of "0 to 100," said that Diddy did have the beat first but passed on it.
He said, "This was like the whole controversy of the incident. From what I understand he made the beat on the spot, played it for Diddy and Diddy passed on it, he said it wasn't life changing enough and that was that. Then fast forward, '0 to 100′ becomes this huge hit and then there's this weird…whatever happened there? I don't know, but as far as I understand that's how it went down."