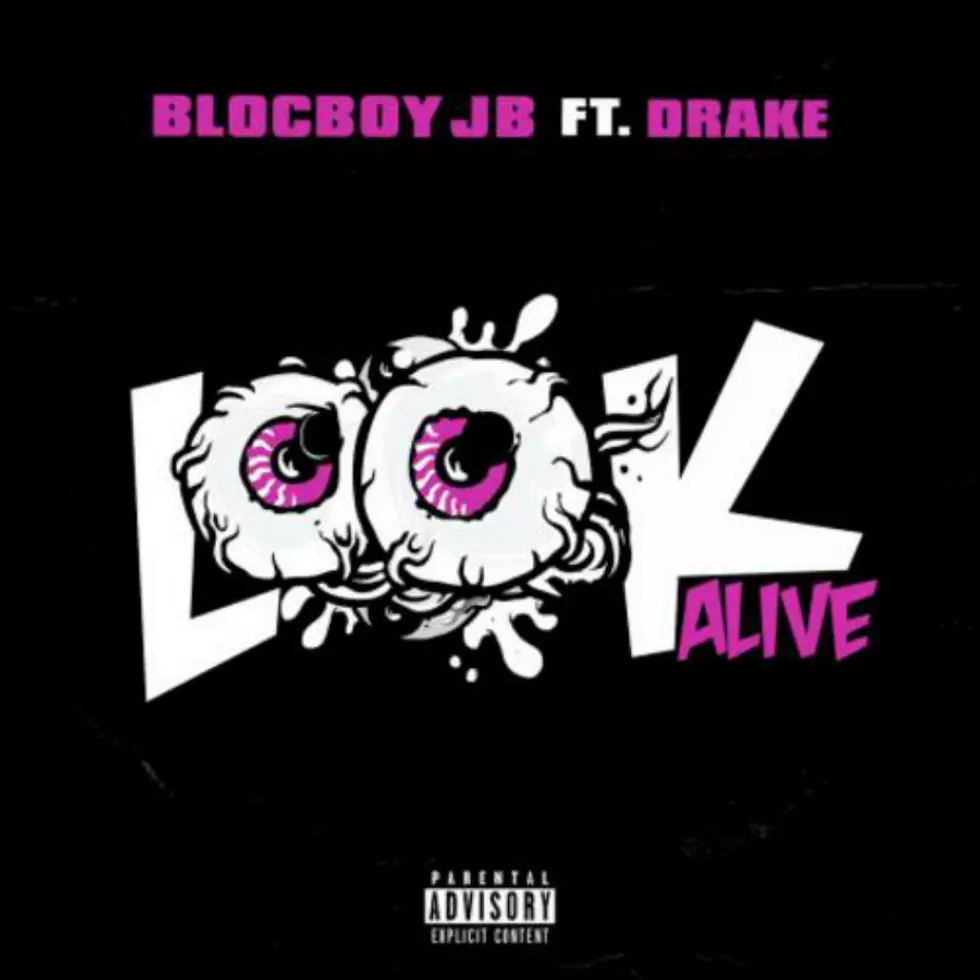 Drake Gets in Touch With His Memphis Roots on BlocBoy JB's New Song "Look Alive"
OVO / Warner Bros.
Drake is getting back in touch with his Memphis roots—his father, Dennis Graham, was born in Memphis—and linking up with M-Town rapper BlocBoy JB on the new song, "Look Alive," today (Feb. 9).
BlocBoy has been blowing up in Tennessee off the strength of bangers like "Rover" and "Shoot," and he was even spotted in the club with Drizzy recently. There were signs that this collab was coming soon. On Wednesday (Feb. 7), BlocBoy posted an Instagram photo of the OVO imprint's trademarked owl dressed in purple and sporting a purple bandana. The rapper tagged Drizzy's Instagram page on the image as well as OVO Sound and Aubrey even liked the post.
BlocBoy followed that up with a similar photo captioned "Midnight," yesterday (Feb. 8), and here we are with the new track.
"Look Alive," produced by Tay Keith, has a dark trap vibe and finds Drizzy taking the lead. "Ayy, ayy, ook who I'm around man/If I fucked up, I'm a be downtown, man," he spits. "Fourth floor bound, man, that's if I get caught, man/Pushed me to the edge, so it really ain't my mothafuckin' fault, man/I'm not the blame man/The fucking industry is cutthroat, I'm not the same man."
BlocBoy brings up the rear spitting, "Bitch, come through, you, and you/I'ma get the money, D-D-Drizzy get the loot/I'm gon' pull up with that Draco/I'm ridin' with Drake and I'ma shoot."
Listen to BlocBoy JB and Drake's new track "Look Alive" below.
See New Music Releases for February 2018