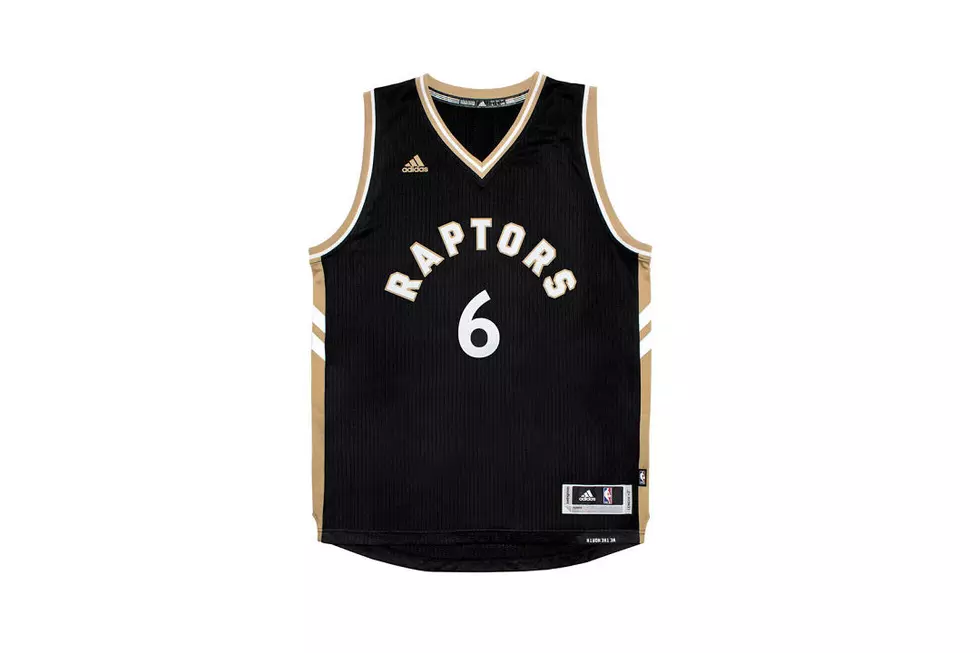 Drake and the Toronto Raptors Unveil Official Alternate Jersey
Instagram
Back in August, Drake celebrated the annual festival, OVO Fest in his beloved city of Toronto. During the last night of the OVO Fest, Drake hit the stage with friends to put on a performance that is still being talked about, but besides his crowd control and arsenal of hits, it was Drake's choice of footwear and gear that caught a lot of people's attention.
During one of his many wardrobe changes throughout the night, Drizzy sported a never-before-seen jersey of the Toronto Raptors. The jersey the Six God ended up wearing that night, is now known as the official alternate OVO x Toronto Raptors jersey that will be worn by the Canadian basketball team during the 2015-16 NBA season.
With the NBA season kicking off in less then three weeks, Drake took to his Instagram today, to unveil detailed images of the Raptors' upcoming black and gold jersey. No word yet on if this jersey will become available for purchase, but be sure to check back with XXL for any details surrounding this jersey.