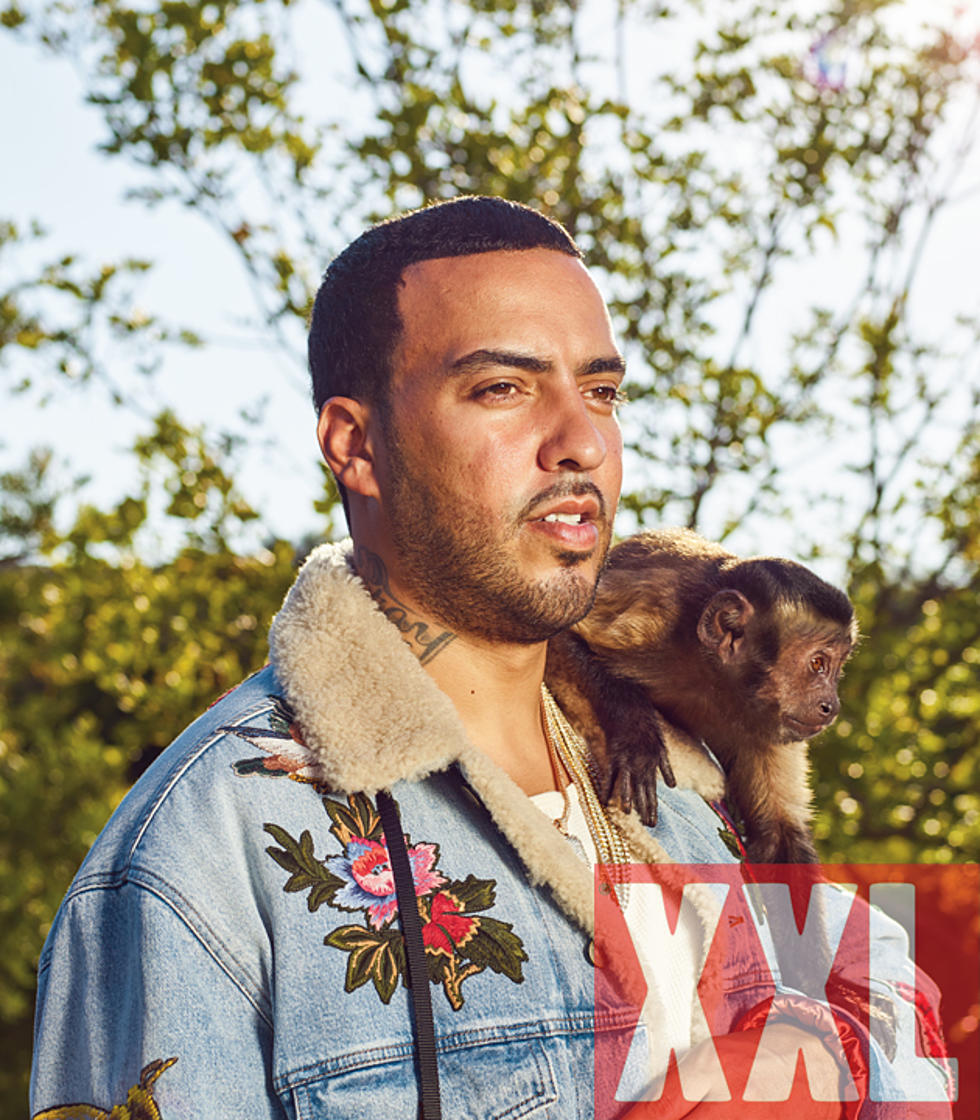 Doin' Lines With French Montana
Ahmed Klink for XXL
Doin' Lines
French Montana fills in the blanks.
As told to Emmanuel Maduakolam
Editor's Note: This story originally appeared in the Fall 2016 issue of of XXL Magazine, on stands now.
1. Chinx is my brother.
2. The best project I ever made was Mac & Cheese 3.
3. My first love was soccer.
4. If I created a television show, Johnny Pickles would be the name of it.
5. The New York Giants will win the Super Bowl.
6. Religion means everything to me.
7. Being Muslim means you believe in a higher power.
8. The Kardashian-Jenner clan is the best in the world.
9. I eat lobster tails with mac and cheese.
10. America is the land where everything comes true.
11. I have to make another song with Max B before I die.
12. Ladies love everything about me.
13. If you're from The Bronx, City Island is the place to eat.
14. The best advice Diddy told me is rappers are future crackheads, don't be one.
15. My favorite albums are Life After Death and All Eyez on Me.
16. I invest in everything that makes sense with my money.
17. Friends used to call me Young Frenchy when I was young.
18. Kanye West is a legend in the studio.
19. If I wasn't a rapper, I would be a construction worker.
20. Coming to America was the most difficult time in my life.
 See Exclusive Photos From Gucci Mane's XXL Magazine Fall 2016 Cover Story