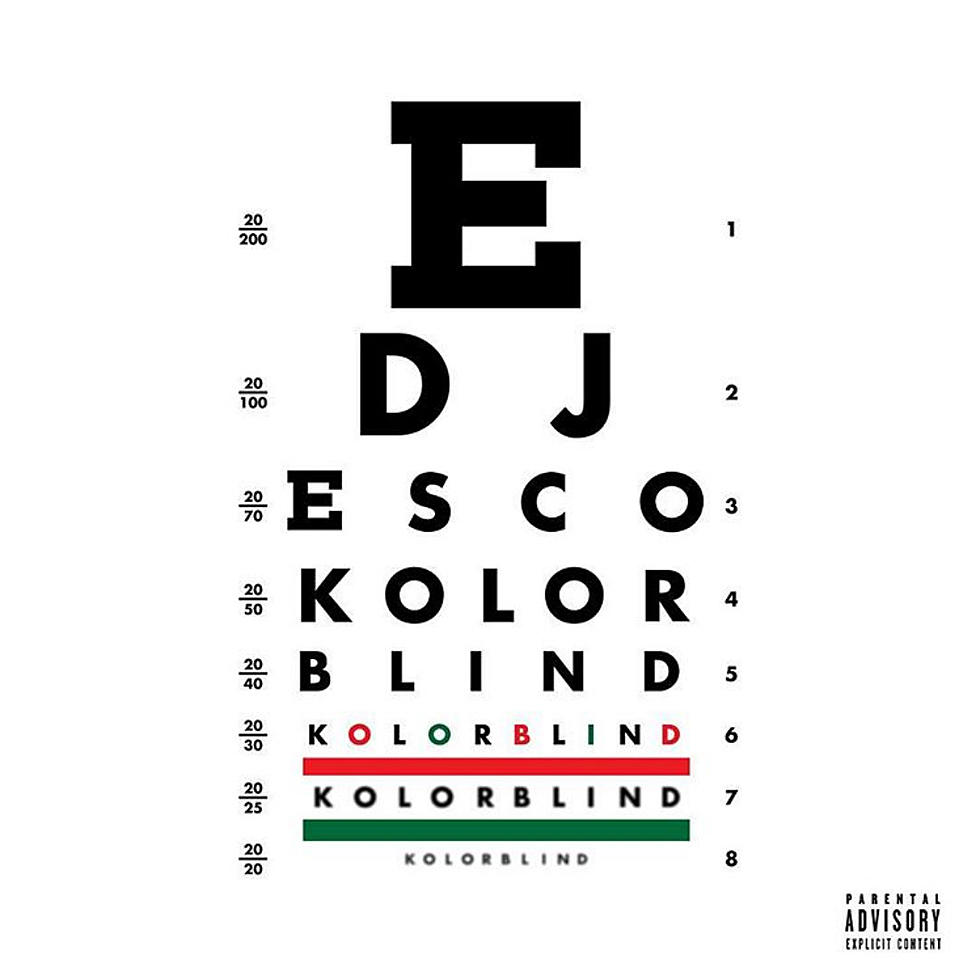 DJ Esco Delivers 'Kolorblind' Album Featuring Future, Ty Dolla Sign and More
Epic Records
DJ Esco has been sitting on some bangers. With just over a week's notice, the ATL record-breaker releases his new album, Kolorblind, today (March 30).
The seven-day rollout has been swift but effective. After announcing the project on March 22 on Instagram, Esco followed up two days later by dropping the first single, "Code of Honor" featuring Future and ScHoolboy Q. He followed that up a couple days later with the Nas and Future-assisted "Walk Thru."
'Sco unveiled the players involved in the new 11-song LP in a creative crossword puzzle, which revealed more guest appearances from Ty Dolla $ign, Young Thug, Rich The Kid, O.T. Genasis, DeJ Loaf, A Boogie Wit Da Hoodie and Guap Tarantino, and production from Metro Boomin, ATL Jacob, DJ Spinz, Will a Fool and Dre Moon.
Listen to DJ Esco's new project Kolorblind below.
DJ Esco's Kolorblind Album Tracklist
1. "No Slow Money" featuring Future and Young Thug
2. "Xotic" featuring Future, Rich the Kid and Young Thug
3. "Chek" featuring Future
4. "Light Show" featuring Future and Guap Tarantino
5. "Warzone" featuring Future
6. "Walk Thru" featuring Nas and Future
7. "Showed You" featuring Young Thug, Future, A Boogie Wit Da Hoodie and DeJ Loaf
8. "Bring It Out" featuring O.T. Genasis and Future
9. "Code of Honor" featuring Future and ScHoolboy Q
10. "Psychedelik Smoke" featuring Future and Ty Dolla $ign
11. "Fuk Faces" featuring Future
See New Music Releases for March 2018