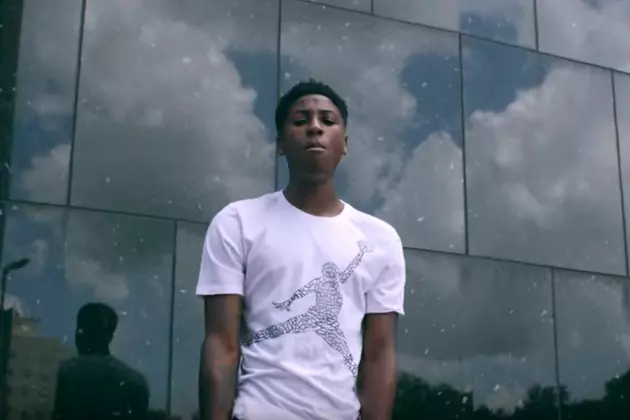 Details Emerge in YoungBoy Never Broke Again's Attempted Murder Case
YouTube
More information is coming to light in the attempted murder case of rapper YoungBoy Never Broke Again formerly known as NBA YoungBoy.
As previously reported, the 17-year old rapper, born Kentrell DeSean Gaulden, was arrested in Austin, Texas on Nov. 28 where he was to perform, and initially charged with an "undetermined," out of state felony.
It was later learned that he was charged with two counts of attempted first-degree murder and held on $200,000 bond. He was extradited from Austin to his hometown of Baton Rouge, La., Tuesday (Dec. 7). In addition, he's got a warrant out for his arrest in the East Baton Rouge Parish Juvenile Court.
Now details are emerging as to what exactly police believe went down. According to ABC affiliate WALB News, the rapper is accused of firing a gun during a drive-by shooting on Nov. 2. The report states Gaulden was in the vehicle with three other individuals during the shooting. A passenger was shot in the neck during the incident. Afterward, the fleeing vehicle crashed, and all four people in the car fled before authorities arrived on the scene.
The driver, a juvenile, was later arrested and booked as a principal to attempted first-degree murder. The passenger who was shot was taken to the hospital and has charges pending.
Local police believe the shooting was a retaliation for the prior shooting death of 18-year-old Keondrae Ricks, which set off a series of violent incidents in the Baton Rouge neighborhood.
13 Feuds Involving Rappers Going at Non-Rappers