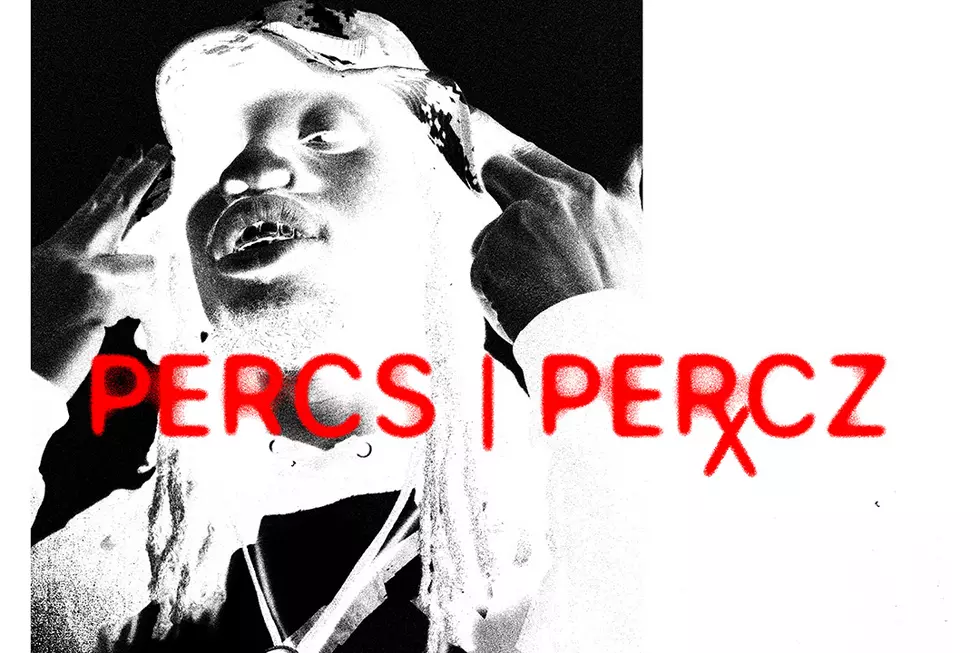 Denzel Curry Takes Aim at New Wave Rappers on New Song "Percs"
PH Recordings
After dropping the track "Sumo" in April, Denzel Curry returns with his latest song, "Percs," and takes aim at the new generation of rappers.
While the song's title may appear to be an ode to drugs, the song is anything but. On the hard-hitting FnZ-produced track, Curry calls out mumble rappers and the pill-popping culture, rapping, "Rap game, don't get it/With these dumb-ass niggas, and they don't say shit/Sound like 'Durr, durr, durr', you like 'Oh, that's lit.'"
Later in the track, Curry continues his lyrical assault, spitting, "I should rap about some lean and my diamond cuts/Get suburban White kids to want to hang with us/It's your friendly neighborhood, I don't give a fuck/Getting straight I innovate, you ad-libs on that 808/Don't need a tattoo on my face 'cause Denzel is a different race/I don't even try to hate, I'm just saying what I ain't."
Up next for Curry, the south Florida rapper is working on his upcoming album, TA13OO. A follow-up to his 2017 EP 13, the new album doesn't have a release date yet but is said to be dropping soon.
The "Uh Huh" rapper also recently stopped by Hot 97's Real Late with Peter Rosenberg and gave a brief history lesson about SoundCloud rap. "The history is Odd Future started this shit first. Lil B, Gucci Mane, Chief Keef, A$AP [Mob], and RVIDXR KLVN started what everyone is doing today from 2010, 2011, 2012, 2013 and then on down," he said.
Listen to Denzel Curry's "Percs" below.
See New Music Releases for May 2018