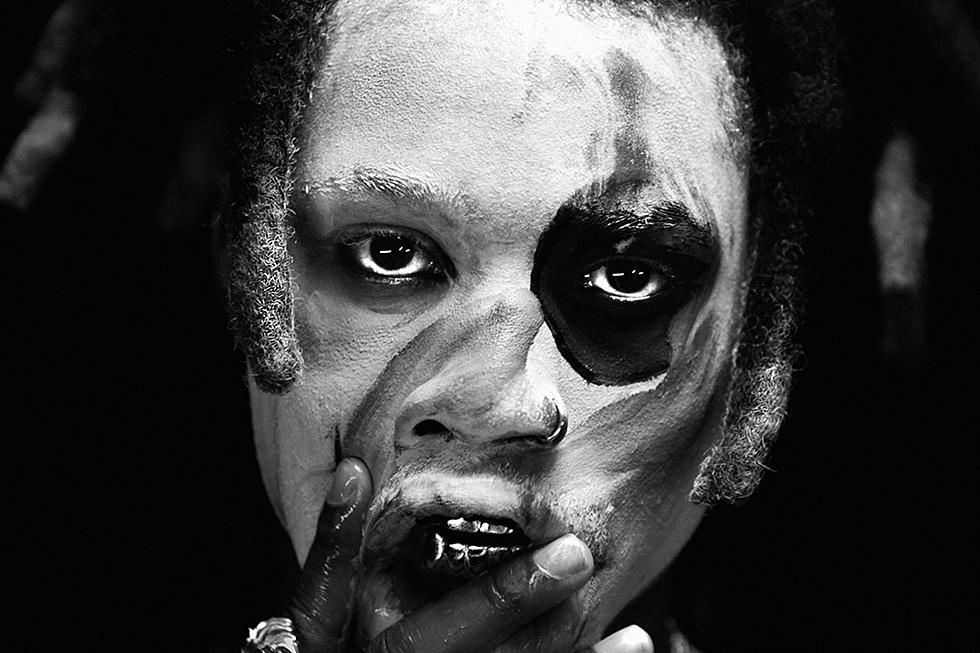 Denzel Curry Drops 'Ta13oo' Album Tracklist and "Clout Cobain" Video
PH Recordings
More than two years after the release of his Imperial album and a year after dropping his 13 EP, Denzel Curry is ready to drop his next project. On Thursday (July 12), the Florida rapper shared the tracklist for his upcoming album, Ta13oo.
The album will feature 13 songs and includes guest appearances from GoldLink, Twelve'len, ZillaKami, Billie Eilish and 2018 XXL Freshman J.I.D. Ta13oo will also be broken up into three different parts, with the three acts titled Light, Gray and Dark arriving from July 25th through July 27.
Along with the Ta13oo tracklist, which features previously released tracks "Percs" and "Sumo," the South Florida-bred rapper also unveiled the video for his latest single, "Clout Cobain." Directed by Zev Deans, the visuals find Curry at the center of a drug-filled circus as he deals with his fame.
"I just wanna feel myself, you want me to kill myself/Man, it's been so damn long dealing with the things I've felt/Suicidal doors, call it  Kurt Cobain/Suwu leather seats like a bloody stain," he rhymes on the J Gramm and Mike Hector-produced beat.
The former XXL Freshman also shared the dates for his upcoming world tour. Kicking off on Aug. 26 in Brooklyn, Curry will make stops in Las Vegas, Seattle, Chicago, Boston, Atlanta and more before wrapping up on Dec. 18 in Dublin, Ireland.
Denzel Curry's Ta13oo Album Tracklist
Light
1. "Taboo | Ta13oo"
2. "Black Ballloons | 13lack 13alloonz" featuring Twelve'len and GoldLink
3. "Cash Maniac | Cazh Man1ac" featuring Nyyjerya
4. "Sumo | Zumo"
Gray
1. "Super Saiyan Superman | Zuper Za1yan Zuperman"
2. "Switch It Up | Zwitch 1T Up"
3. "Mad I Got It | Mad 1 Got 1T"
4. "Sirens | Z1renz" featuring J.I.D and Billie Eilish
5. "Clout Cobain | Clout Co13a1n"
Dark
1. "The Blackest Balloon | the 13Lackezt 13Alloon"
2. "Percs | Percz"
3. "Vengeance Vengeance" featuring JPEGMafia and ZillaKami
4. "Black Metal Terroist | 13 M T"
See New Music Releases for July 2018