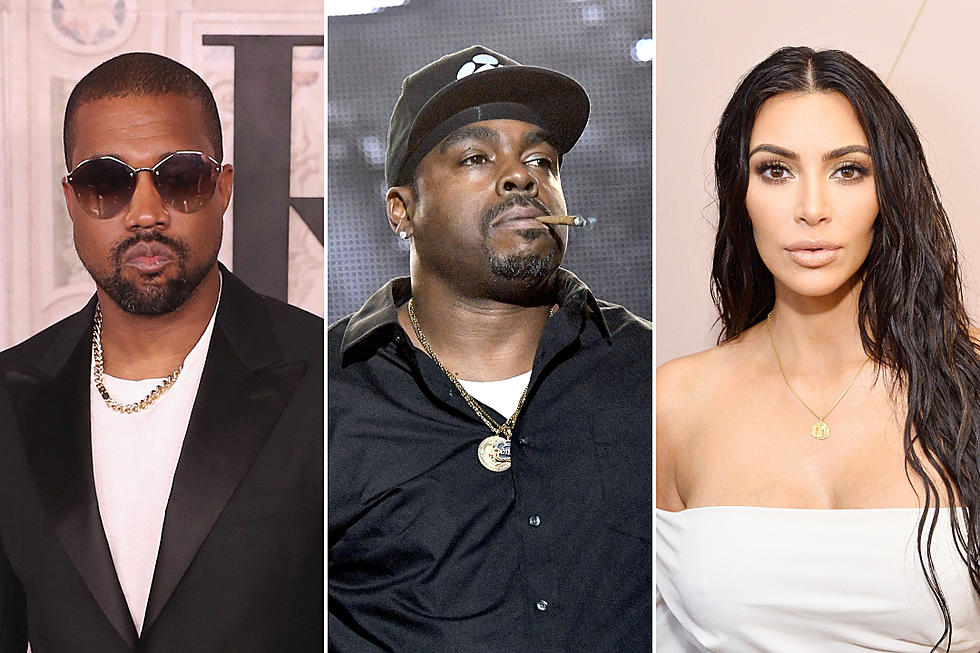 Daz Dillinger Slams Kanye West and Kim Kardashian on Instagram
Rob Kim/Scott Dudelson/Stefanie Keenan, Getty Images (3)
Daz Dillinger continued his one-sided beef with Kanye West in an Instagram post on Sunday. While teasing a forthcoming diss track, Dillinger offered some aggressive thoughts on West's wife Kim Kardashian and oral sex.
"Kanye West, fuck you and your bitch. That bitch sucks so much dick," he opened, while smoking a blunt outside a humble home in Magnolia, Miss. "She probably ain't suckin' your dick 'cause you be on one."
"Nick Cannon, beat that nigga ass. You can beat Kanye. You could beat him up," Dillinger said. "Shout out to Lil Duval for the Kanye Challenge, you know what I mean. That was funny as fuck."
After hinting that he plans to drop a new track dissing Kanye, Tha Dogg Pound co-founder and g-funk pioneer closed with more thoughts on blowjobs.
"Kanye, you's a bitch-ass nigga and uh, your wife sucked the whole fuckin' industry. You just got caught up in the mix and your feelings," he said, continuing, "I know the mama probably got some good-ass head 'cause the other sisters, they suckin' all niggas' dicks, you know what I'm sayin'. I gotta get my hair done so she can suck my dick."
Back in May, Dillinger dropped "True to the Game (Part 2)," dissing Yeezy over the instrumental for Ice Cube's 1992 single "True to the Game." He previously issued a "Crip alert" in an Instagram video, directing members of the gang to "fuck Kanye up" after West tweeted support for Donald Trump.
The Los Angeles County Sheriff's Department reportedly investigated the threat and Daz later claimed West took out a restraining order against him. Kanye has not publicly responded to Dillinger's diss track or any of his Instagram posts.
View Daz's latest post dissing Kanye and Kim below.
See 60 Hip-Hop Albums Turning 20 in 2018