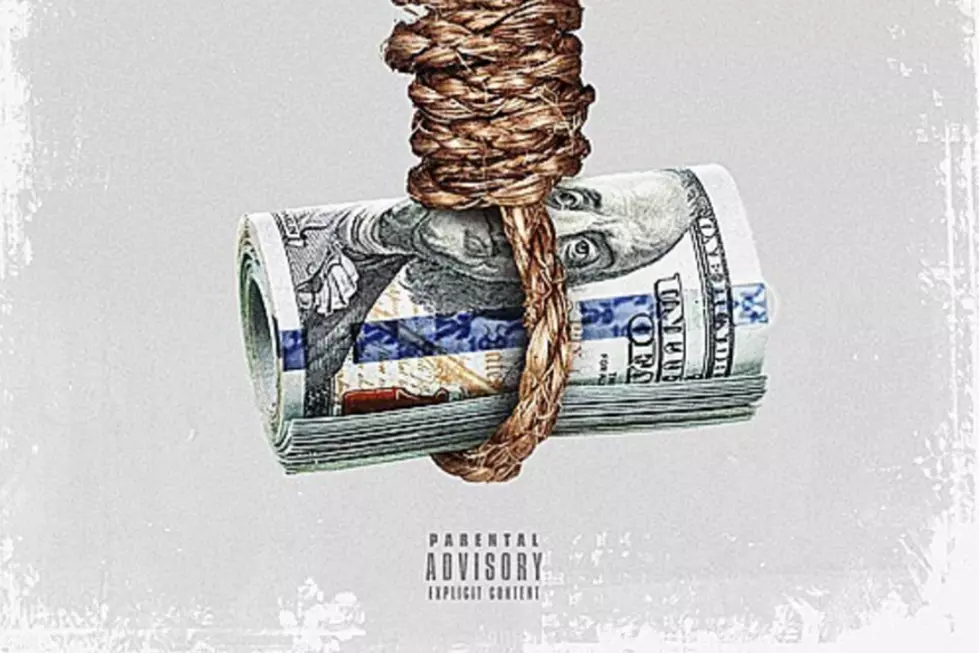 Dave East Shares Cover Art for New Mixtape 'Karma 2′
Def Jam Recordings
Dave East is preparing to release new heat. The Harlem rapper shared cover art today (July 12) for his next mixtape Karma 2, which he says will drop sometime next week.
The 2016 XXL Freshman tagged DJ Holiday in the post, so it looks like the Atlanta DJ will be coming through with the beats. Holiday also hosted the first Karma tape, released in November, which featured Chris Brown, MoneyBagg Yo, Lil Durk and more.
Dave hasn't shared a tracklist or production credits for the second installment. It's unclear whether "Fresh Prince of Belaire," the spitter's new song with Rick Ross, recorded for Luc Belaire sparkling wine, will make the cut.
The tape will be East's first full-length since January's Paranoia 2. In recent months, the Nas signee was featured on projects by Retch and PRhyme. He also appeared alongside Nas and Aloe Blacc in Lil-Manuel Miranda's January video for the Hamilton-inspired song "Wrote My Way Out."
Earlier this month, Dave found himself the target of a diss track by Bronx's Tray Pizzy, and he fired back with a six-minute response titled "I'm Good Cuz, Enjoy." It wouldn't be out of character for more darts to be thrown on his new project.
In the meantime, you can view Dave East's Karma 2 cover art below.
Go Behind the Scenes With Dave East at 2016 XXL Freshman Class Cover Shoot