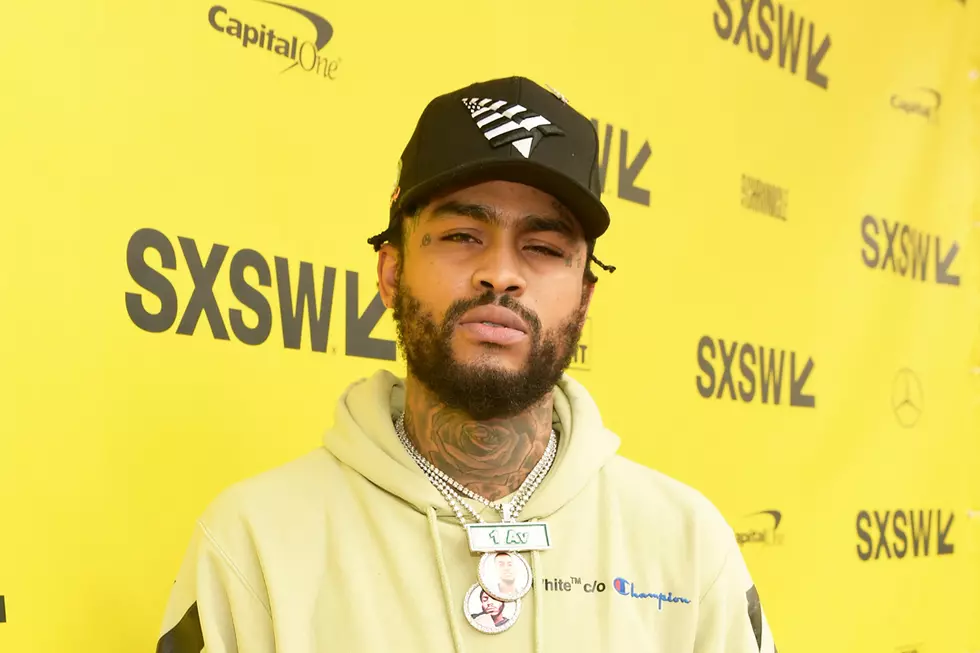 Dave East Remembers the Hard Times on New Track "Imagine"
Matt Winkelmeyer, Getty Images
We didn't get Dave East's new Karma 2 mixtape as expected on Friday (July 20), but instead the Harlem rapper offered up an appetizer on the new track "Imagine."
The banger finds the Mass Appeal MC spitting over a laid-back instrumental from Kangaroo and Street Symphony which uses a snippet of "It's the Hard Knock Life" from the 1977 musical Annie, made popular by Jay-Z's "Hard Knock Life (Ghetto Anthem)."
"I do shit they never seen, the fuck do you mean? (huh?)/Blue strips on all the cheese, I want me some green (I want it)," he raps. "I want hoes all in my socks, my shirt and my jeans (ah)/Harlem nigga but I always got that love for Queens (Queens)/Put the bullshit to the side, on my momma, it's that time, my nigga (time)/You ain't talking 'bout moving forward, never mind, my nigga."
Elsewhere in the track, the former XXL Freshman recalls the tough times, before the life of fame. "Detective was on us, imagine me talking to cops (imagine)/Wasn't always famous, imagine we walking your block (imagine)," he rhymes. "I know how it feel to be broke (feel to be broke)/No product, smokers still buying soap, I remember, nigga/Big Glock, kept it, still in my coat (big Glock)/Got the most to say, but still niggas broke, I remember, nigga."
Karma 2, which will feature guest appearances from Fabolous, BlocBoy JB, Gunna and rhymer veteran Kool G Rap, is now slated to drop on July 27 and follows Paranoia 2 which game out in January.
Listen to Dave East's new "Imagine" track below.
See New Music Releases for July 2018