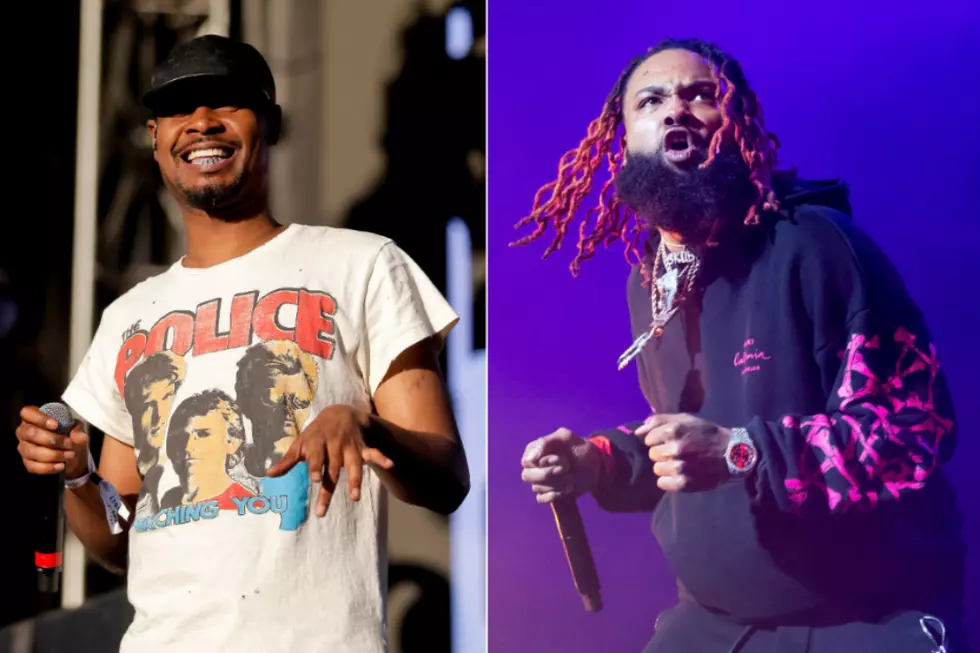 Danny Brown Thinks Sada Baby Is the Best Rapper in Detroit
Tibrina Hobson / Scott Legato, Getty Images (2)
On Friday (June 7), a fan praised Danny on Twitter with the post, "Danny Brown is the best rapper in Detroit right now. No one from there has dropped an album of Atrocity Exhibition quality level recently."
A short time later, Danny corrected his supporter replying,  "Sada Baby the best rapper in Detroit."
Danny Brown's assertion that Sada is currently Detroit's finest comes on the heels of Tee Grizzley sparking a debate about who runs Detroit on his new song "No Talkin." "Aventador and the license plate Michigan/Had to quit fucking with dawg, he feminine/I run Detroit, niggas talkin' 'bout Eminem/Talking that shit, I kill you, him, and him/I made a M, then I made a M again, slow down/Check that score nigga, blow out," Tee spits on the track.
Sada has definitely been putting in work and he has a close relationship with Tee Grizzley. "I make it my business to record with Tee [Grizzley] and [FMB] DZ, because while it was muhfuckas like me and Tee who really had this shit going, that's the only muhfuckas," Sada recently told XXL.
He added, "I give a fuck about Tee and DZ because niggas was ashy, hungry and ain't none of us grow up with each other, but you wouldn't know that from how we treat each other. It's important for us three to keep on setting the standard."
Check out Danny Brown's tweet below.
See 33 Hip-Hop Artists' Favorite Lil Wayne Projects