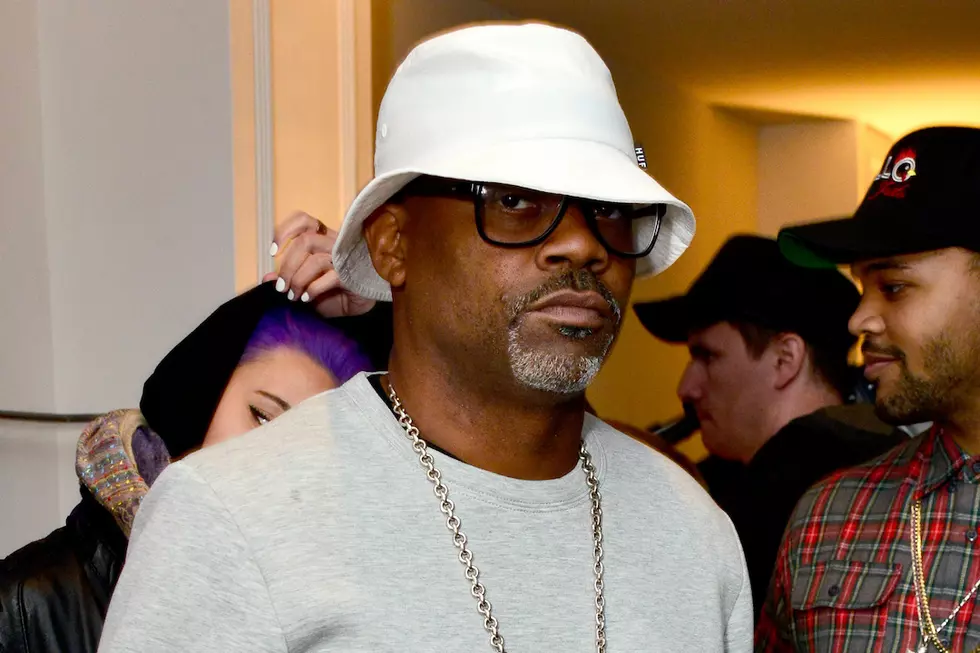 Dame Dash Preparing to Drop 'Culture Vultures' Book
Jerod Harris, Getty Images
Dame Dash's Culture Vultures book has been completed. The hip-hop mogul went on Instagram to share a preview of his new book with his followers.
"I'm gonna give y'all a little glimpse," says someone in the video above. "Culture Vultures the book is finally finished."
The same voice also apologizes for the book taking longer than he anticipated. No release date has been announced, but the Roc-A-Fella Records co-founder has some other interesting projects on the way.
The label executive has teamed up with Preachers of L.A. executive Lemuel Plummer to create a television series about Roc-A-Fella Records' rise and fall. The series is being envisioned in the style of HBO's Vinyl or FX's The People Vs OJ Simpson.
"It means a lot that Damon trusts us to tell the story – the true story – of how two global music icons got their start and did nothing less than redefine pop culture," Plummer said. "That story is so unbelievable and yet so true that we know we have an awesome responsibility as storytellers to get things right."
Dame Dash hopes to give viewers a glimpse at what was going on behind the scenes at the influential label. The show will also cover Dame's relationships with Aaliyah and Rachel Roy as well as his shocking split with Jay Z.
"Roc-A-Fella as a movement wasn't revolving around one person, but that's the way it was made to look," he said.
The show is currently in the development stage, so don't expect to see it anytime soon.
134 Rapper-Launched Record Labels From the Past and Present