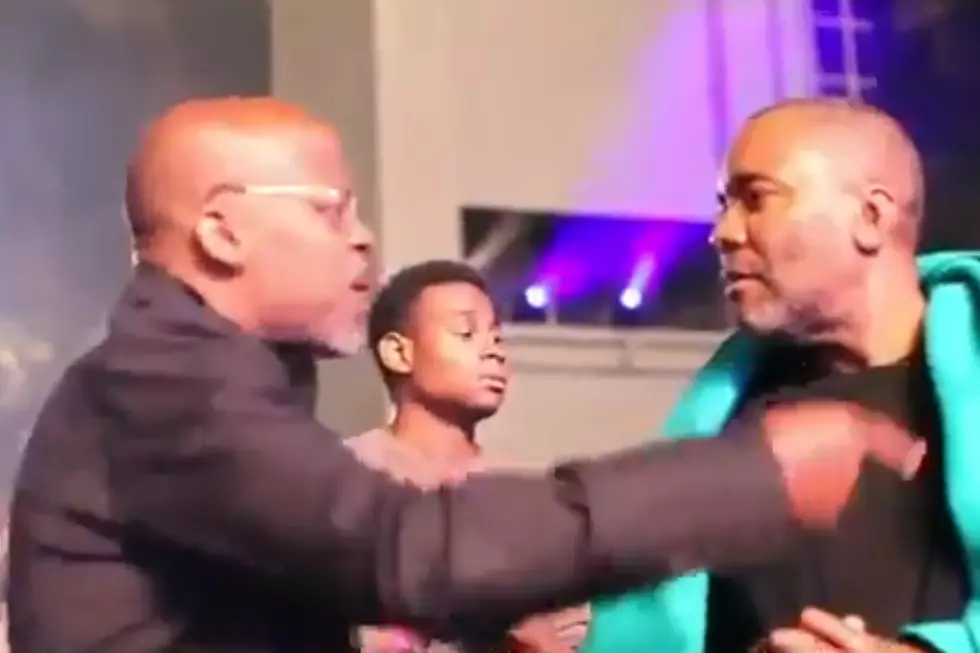 Dame Dash Confronts Director Lee Daniels for Failing to Repay $2 Million Debt
duskopoppington via Instagram
Roc-A-Fella Records co-founder Dame Dash is probably up there on the list of hip-hop figures you don't want to bump heads with. If there's one thing you may have learned from him being in the public eye over the years, it's the fact he's a man of his word—and money.
Oscar-winning director Lee Daniels learned this the hard way when Dusko approached him at Diana Ross' Hollywood Bowl show in Los Angeles last week (June 16). The confrontation, which was captured on camera, shows Damon bashing the Empire producer for allegedly failing to repay him $2 million. According to the man behind the Dash Diabetes Network, he gave Daniels the money to jumpstart his film career nearly a decade ago, and has privately sued him in the past for it.
"As a Black man, I gave you the money that you needed, so how you not gonna give me my money?" Dame shouts. "How? $2 million dollars, bro! That's like working capital."
The rest of the clip shows the Honor Up actor threatening to go public with his lawsuit if Lee Daniels doesn't give him the money owed. Daniels, who appears calm throughout the entire altercation, repeatedly says Damon's name and acknowledges he's wrong, offering to speak with him via phone at a later time. "Damon, I will call you," Daniels says. "I know I'm wrong."
Meanwhile, most of the crowd remained unaware of their long-standing issues as they sang along to Diana Ross.
In the caption accompanying the video, Damon adds, "[Daniels] promised I get my money back in months...then he makes precious and goes missing so he doesn't have to pay me...then then [sic] Butler...empire...same shit."
See 20 Memorable Hip-Hop Duos We Miss