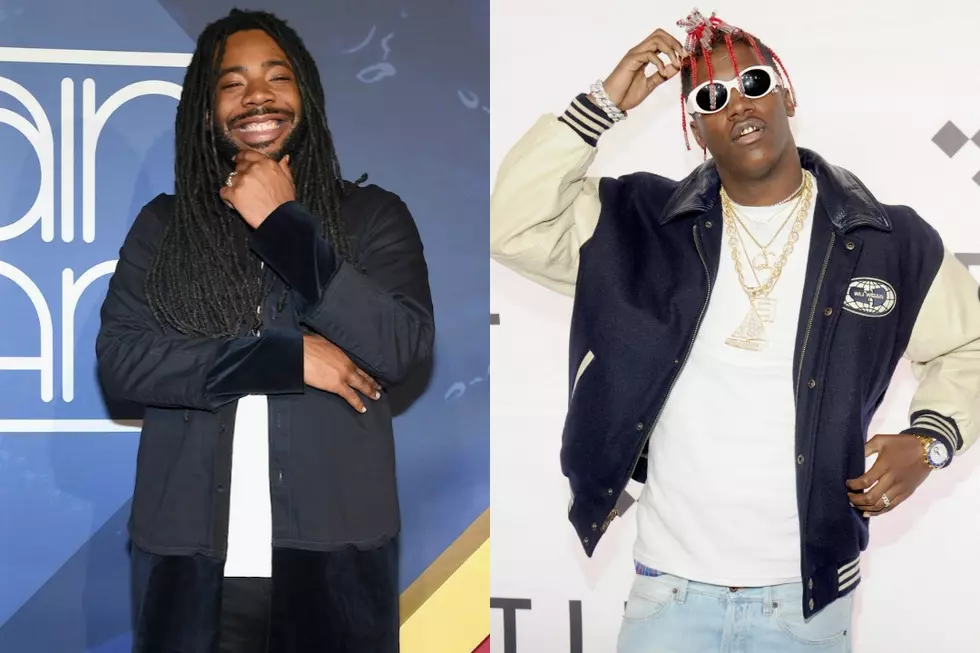 D.R.A.M. and Lil Yachty Perform Medley of Hit Songs at 2017 MTV Woodies
Ethan Miller / Brad Barket, Getty Images (2)
D.R.A.M. and Lil Yachty teamed up on Thursday night (March 16) to perform a medley of their hit records. The two rocked the stage at the 2017 MTV Woodies, which took place at the South By Southwest Festival in Austin, Texas.
The performance began with renditions of D.R.A.M.'s "Cash Machine" and Lil Boat's "1 Night." Following the solo showcases, the popular artists shared the spotlight to perform their collaboration "Broccoli."
Yachty has a ton of momentum right now as he gets ready for his debut album Teenage Emotions. The Atlanta rapper recently described the sound of his much anticipated project.
"[It's] kind of got an '80s, '90s vibe on some of the tracks," Yachty says of his new album. "It's called Teenage Emotions so it caters to a teenager's everyday lifestyle: heartbreak, happiness, that vibe of when you're waking up in the morning, getting dressed and want to dance. It's not just bars or straight mumble rap, it goes down different lanes. I be rapping real hard on this one, I be pop singing on this, and I be talking about being lost in love on this one, then back to 'fuck you, suck my dick!'"
No release date has been announced for Teenage Emotions. Fans will have to wait patiently and enjoy his MTV Woodies performance with D.R.A.M for now. Check out the medley below.
Go Behind the Scenes With Lil Yachty at 2016 XXL Freshman Cover Shoot