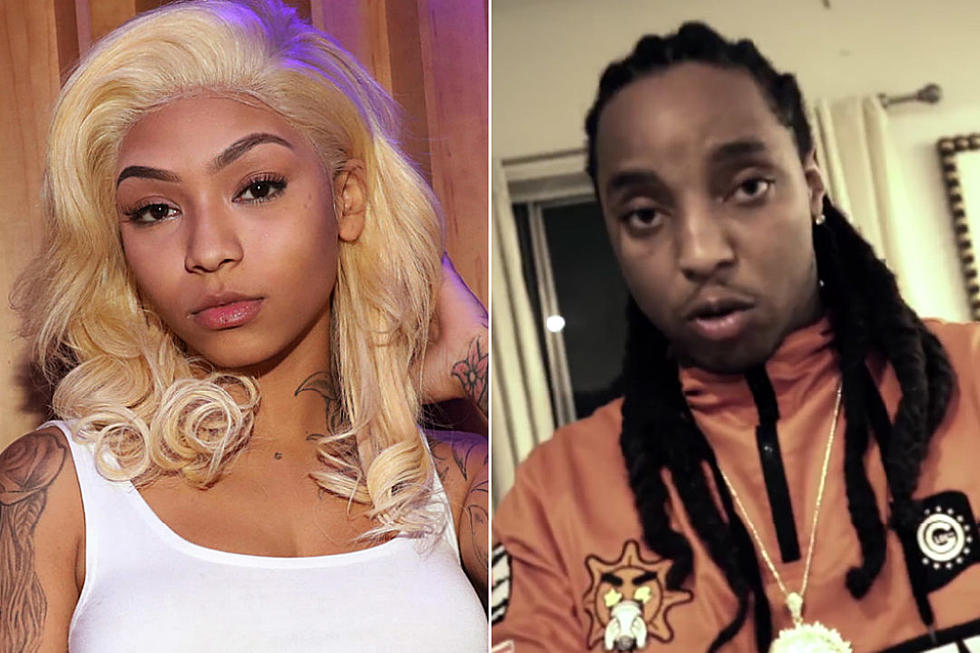 Cuban Doll Shows Video of Bruised Face Following Allegations that Rumored Boyfriend Tadoe Assaulted Her
Johnny Nunez, WireImage / BigGucciSosa via YouTube (2)
Cuban Doll recently shared video of herself bruised up and in the hospital and rumors are circulating her injuries came from a beating she received at the hands of fellow rapper and alleged boyfriend Tadoe.
The whole incident seemed to start on the tail end of Trippie Redd and 6ix9ine's public spat on Instagram on Saturday (May 5). Following their back and forth, 6ix9ine hopped on Instagram Live with Cuban Doll and further attempted to clown Trippie. Tadoe, who is apparently romantically tied to Cuban, may have taken exception to the female rhymer talking to the "Gummo" rapper.
Cuban later hopped on Instagram Live from the hospital showing off bruises on her face. "You a bitch, it's the truth," the "Bankrupt" rapper says into the camera. "This really what the fuck happens. This nigga talk to all the bitches, but be mad when I talk to anybody. Pussy ass nigga." There appears to be a comment from Tadoe bragging about the beating, but some sources say the comment was posted by Cuban under his name.
6ix later posted a video of himself arguing with Tadoe via video call. "Lose this number. I kill people," Tadoe can be heard yelling.
"Everybody know Cuban is little me," 6ix captioned the since-deleted video. "Niggas like this I don't like. [Cuban Doll] keep your head up. I got love for you."
On Sunday (May 6), 6ix posted a photo of himself and Cuban on Instagram along with the caption, "Everybody she good! On fonem." Cuban  also posted a photo of herself and 6ix on IG with the accompanying caption, "My bitch more realer then most you niggas. Don't at me."
See how the drama played out on social media below.
See New Music Releases for May 2018