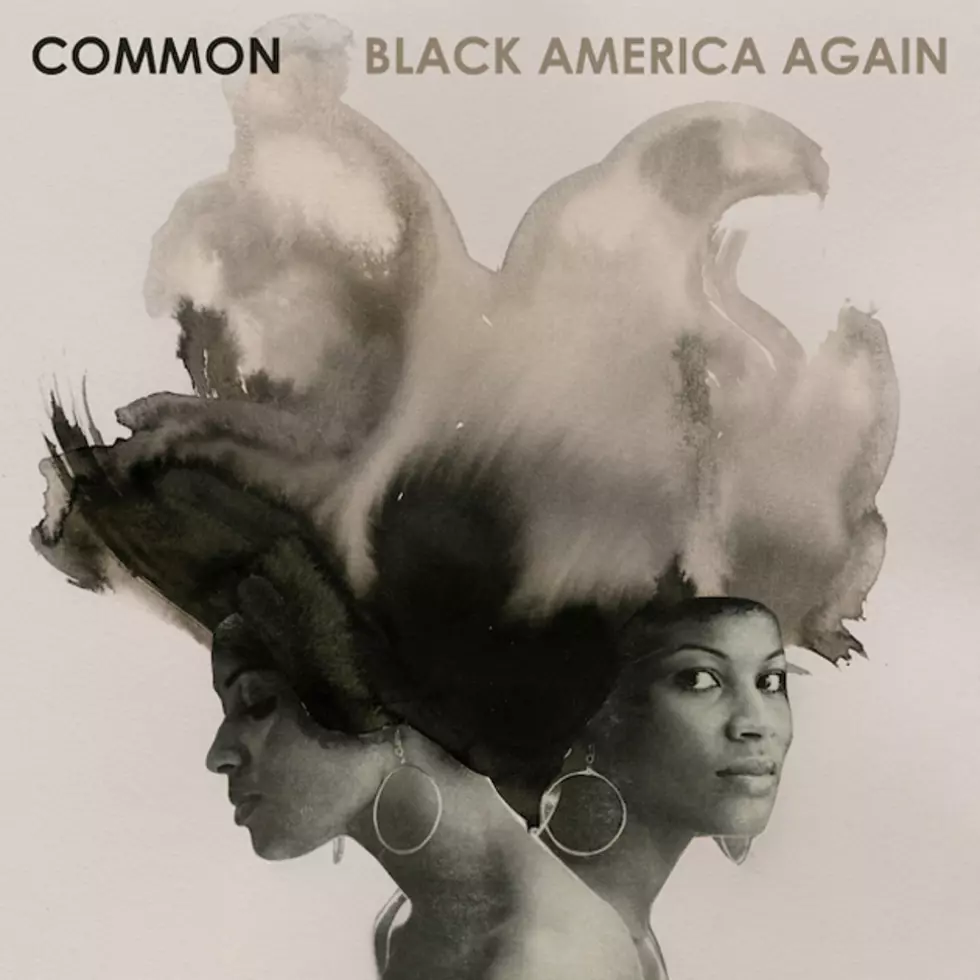 Common Reveals Tracklist, Album Cover for 'Black America Again'
Artium/Def Jam Recordings
Common has unveiled the tracklist and cover art for his upcoming album Black America Again today (Oct. 14). The Chicago MC will drop his eleventh studio LP via Def Jam/Atrium Records on Nov. 4 and has employed R&B legends and contemporaries to get the job done. The tracklist boasts features from Bilal and BJ The Chicago Kid, The Internet's Syd and more. The album's title track, which Common dropped the video for back in September, features Stevie Wonder while "Little Chicago Boy" feature's one of Common's favorite gospel singers, Tasha Cobb.
At 44 years old, Common has parlayed his rap career into major acting gigs and being an activist voice for the Black Lives Matter movement. There's no doubt the conscious rap king will revisit the same struggles he detailed on 2014's Nobody Smiling on this new LP.
XXL checked in with Common during a private listening of the album earlier this month. At the event, Com explained that the point of his new project is to showcase "the whole spectrum" of Black people in America today; that means covering everything from Black love and artistic freedom to civil unrest. With 2016 being an election year, Common also infused songs with political lingo and addressed the state of the country's race relations. Common also cited other artists like fellow rapper Kendrick Lamar, author Ta-Nehisi Coates and the Hamilton musical as his inspirations.
Common's Black America Again Tracklist
1. "Joy and Peace" Feat. Bilal
2. "Home" Feat. Bilal
3. "Word From Moe Luv Interlude"
4. "Black American Again" Feat. Stevie Wonder
5. "Love Star" Feat. Marsha Ambrosius & PJ
6. "On a Whim Interlude"
7. "Red Wine" Feat. Syd & Elena
8. "Pyramids"
9. "A Moment In the Sun Interlude"
10. "Unfamiliar" Feat. PJ
11. "A Bigger Picture Called Free" Feat. Syd & Bilal
12. "The Day Women Took Over" Feat. BJ the Chicago Kid
13. "Rain" Feat. John Legend
14. "Little Chicago Boy" Feat. Tasha Cobbs
15. "Letter To the Free" Feat. Bilal
34 Rappers Going Platinum in 2016