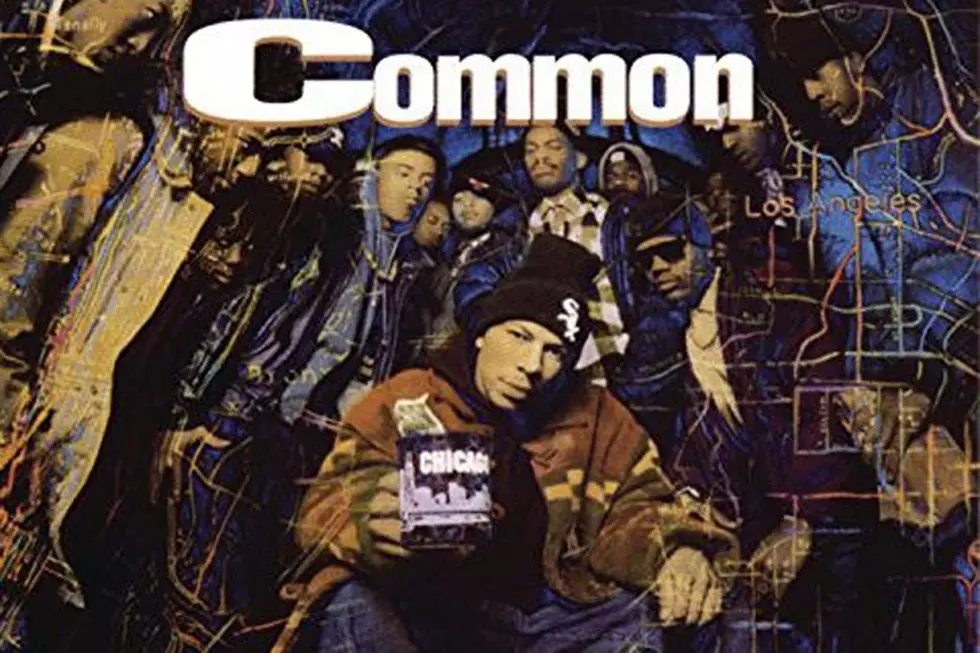 Common Drops 'Can I Borrow a Dollar?' Album: Today in Hip-Hop
Relativity Records
On this day, Oct. 6, in hip-hop history...
1992: Chicago's conscious rap upstart Common, also known as Common Sense, dropped his debut album Can I Borrow a Dollar? on Oct. 6, 1992.
The album, entirely helmed by No I.D. and Twilight Tone, laid down the blueprint for Com's long lasting place in the rap game and helped put his hometown on the map. The minimal, stripped down beats gave Com room to show off his skills without too many bows and whistles.
Common had a totally different style on his debut album than the one you hear today. His flow was all over the place, his delivery urgently unorthodox and his lyrical wordplay was almost mind-boggling. Com tied it all together with sing-song type hooks about Black life as he sees it. Common's honesty about everything from money troubles to temptation to Black inequality came to life through 13 tracks. The LP was driven by three major singles: "Soul By the Pound," "Breaker 1/9" and "Take It EZ." "Take It EZ" was the most successful of the three, peaking at No. 5 on Billboard's Hot Rap Singles.
Though looking back, Can I Borrow a Dollar? is definitely a noteworthy moment in hip-hop history, at the time, many critics who didn't quite understand Com gave it a lukewarm reception. By the end of the year, the album peaked at No. 70 on Billboard's Top R&B/Hip Hop Albums.
XXL caught up with the Chi-Town legend for the 20th anniversary of the album back in 2012. He reminisced about that time in his life, calling the album the "first step in my dream."
"That was just a time where I didn't know anything about being in the music industry," said Com. "I just wanted to be an artist and be a dope MC and be heard and represent Chicago, and [for] KRS-[One] and De La Soul and N.W.A and A Tribe Called Quest and all them to know who I was. I was just a young artist, just hungry."
Here's the Ultimate Guide to Rappers With Acronyms in Their Name