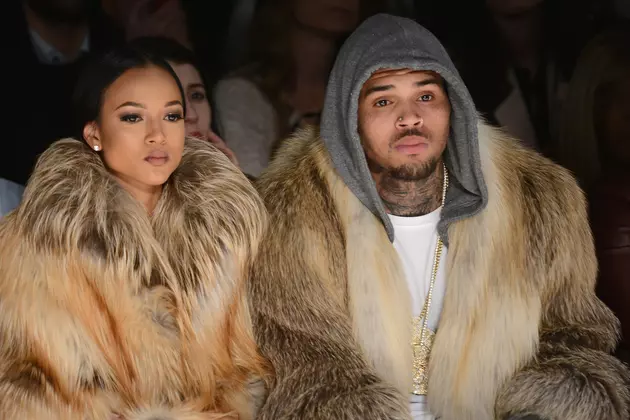 Chris Brown Hit With Five-Year Restraining Order From Karrueche Tran
Noam Galai, Getty Images
The celebrity gossip site reports Karrueche, who once claimed Breezy threatened to kill her, took the stand against the singer yesterday (June 15) and claimed he threatened her with violence after she broke up with him. She also said the singer demanded she return the diamonds he bought her while they were dating and became aggressive when she refused.
Karrueche, who's now rumored to be in a relationship with Quavo, went on to read text messages Breezy sent her in the months following their split, using them to contextualize the toxicity of his interactions with her. "I'm not being nice to you no more, if I see you out in public again and I'm there I will make you hate me even more, don't be anywhere I'm out in public, I'm going to ban you from all events," Breezy allegedly wrote in one text to Karrueche.
In another series of disturbing texts, C. Breezy threatens violence. "Bitch I will beat the shit out of you," Breezy purportedly wrote in another text. "I promise you I will make your life hell," reads another. Karrueche also claimed Breezy wrote "Imma kill blood" under a photo of herself and actor Michael B. Jordan. Tran also claimed Breezy had actually beaten her in the past.
Breezy's attorney David Gammill aggressively questioned Karrueche during a cross examination, claiming she'd taunted Breezy about the rings he bought her and told the Virginia crooner she'd already sold them. Karrueche responded by saying she didn't plan on returning the rings, because, simply put, they belong to her.
Gammill also brought up the point that Karrueche never reported any of Breezy's purported behavior to authorities, but to no avail. The judge issued a five-year restraining order against Breezy following the trial.
See video of Karrueche leaving the courtroom below.
See Photos of Chris Brown's Different Looks Over the Years