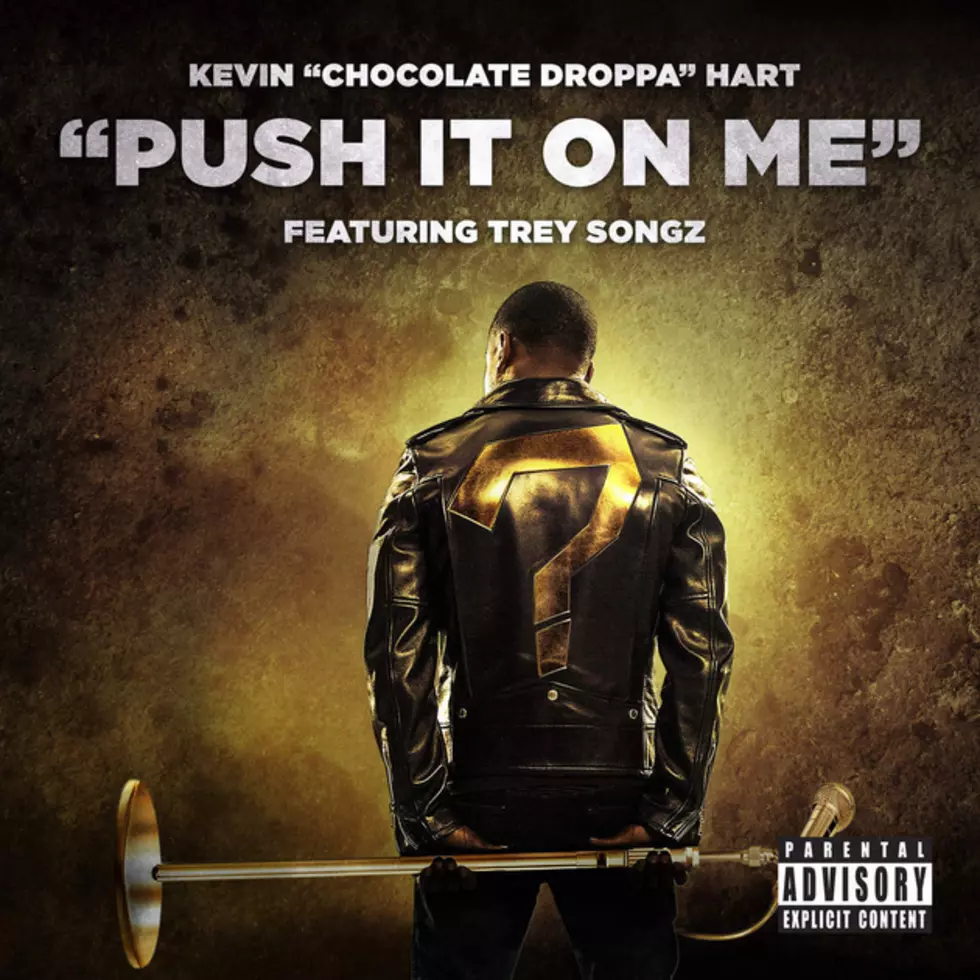 Chocolate Droppa Drops "Push It on Me" With Trey Songz
Motown
Kevin Hart is back under the guise of Chocolate Droppa. The comedian's rap alter ego dropsa new single called "Push It on Me" featuring Trey Songz. The song could easily be mistaken for Trey Songz solo cut, but Hart does handle the closing verse of the track.
"Chocolate about to get nasty with it/Droppa got you dripping, so I had to kiss it/Never tripping on your pussy, but I had to visit/Got my passport ready, let me grab a ticket," Hart raps.
"Push It on Me" will appear on Chocolate Droppa's debut mixtape What Now? (The Mixtape Presents Chocolate Droppa), which is due out on Oct. 14. The project will coincide with the release of Kevin Hart's new standup special, which is also titled What Now? Chris Brown, Akon, Big Sean, 2 Chainz, Lil Yachty and Nick Jonas are among the artists contributing to the tape.
While most may view Kevin Hart's rap endeavor as a joke, he did sign a deal with Motown Records. Back in August, the comedian sent out a message to other rappers upon signing with the legendary label.
"If you're a rapper I suggest you run because I'm about to come for all of you sucka's," Hart wrote. "Y'all just knocked on the door of a small giant that loves chicken nuggets and long walks in the park in the summer….which basically means that I will kill everybody!!!!"
Nobody is clamoring for Kevin Hart to give up his comedy career for rap, but the mixtape should be a fun way to promote his new film.
133 Rapper-Launched Record Labels From the Past and Present