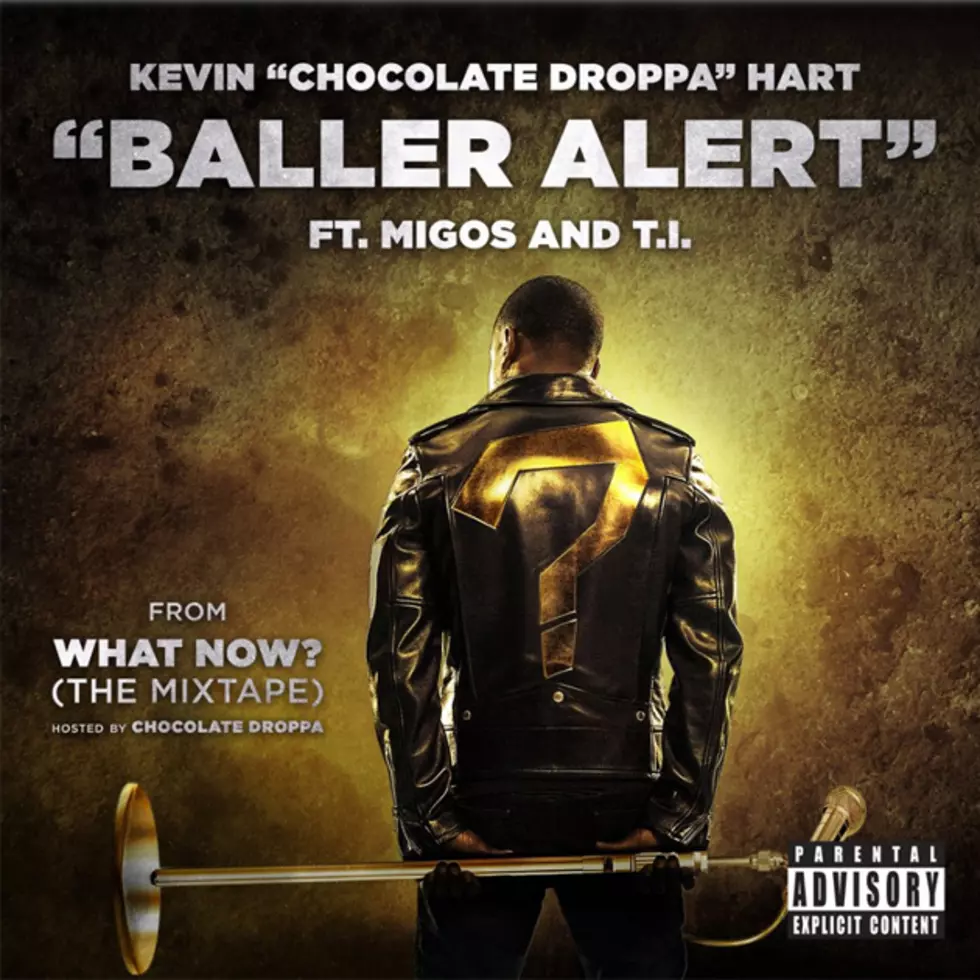 Chocolate Droppa Taps Migos and T.I. for "Baller Alert"
Quality Control Music and Grand Hustle
Kevin Hart's rap alter ego, Chocolate Droppa, has pulled out the big guns from his new song "Baller Alert." Young Chocolate enlists some of the ATL's best musical diplomats, T.I. and Migos, for the new single today (Sept. 19). The track is actually a revamped version of Quavo and Tip's song by the same name which was released back in July for Champ Sports. The Lex Luger-produced joint gives a new anthem for those into "ball player shit" and features new ad-libs from the comedian. Needless to say, the Rubber Band man still has the best verse on the song.
"Atlanta Falcon hoodie Balmain/Your girl, she tryna get under my Under Armour/Kick it pimpin', no extra point/Stay imitation, no hesitation/She accept and make it to my celebration/We ballin' hard with no sports agent," the well-spoken MC spits.
This new version of "Baller Alert" is off Droppa's upcoming What Now? mixtape, expected to drop Sept. 30 to coincide with his upcoming movie in theaters Oct. 14. Back in early August it was announced that Chocolate Droppa had taken his rap career seriously by signing to Motown Records. "If you're a rapper I suggest you run because I'm about to come for all of you sucka's," Hart wrote on Instagram to confirm his signing. In addition to this new mixtape and comedy special, the 37-year-old is slated to return as the star of Real Husbands of Hollywood Season 5 on BET this fall.
Stream "Baller Alert" on Spotify below or cop the single on iTunes now.

10 Hot Photos of Kevin Hart's Fiancee Eniko Parrish