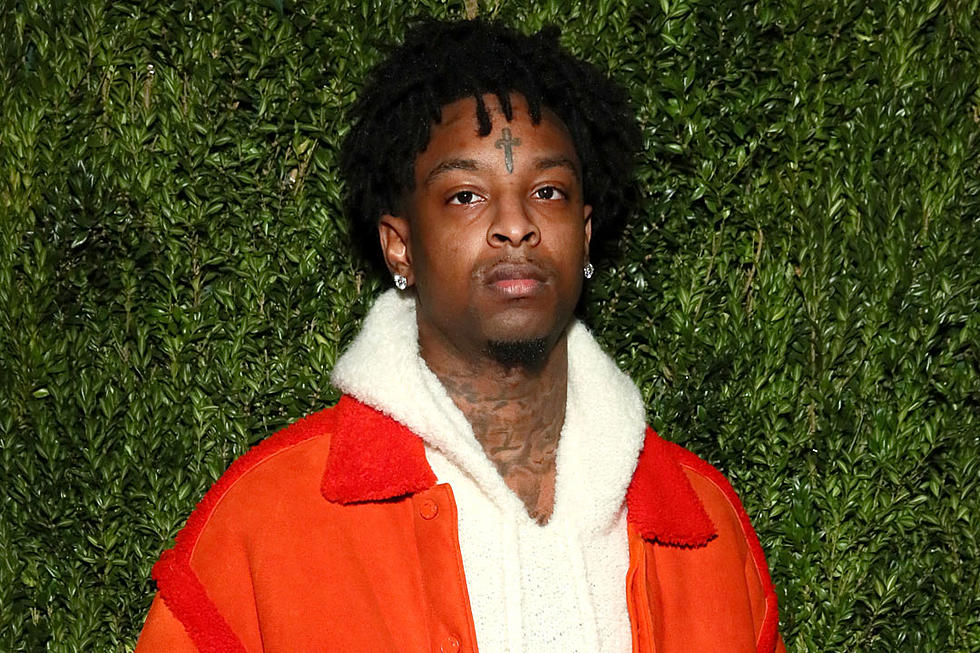 Children Write Letters to Judge in Support of 21 Savage
Roy Rochlin, Getty Images
21 Savage may be in a dire situation but he is getting tons of support from all across the board. Rappers, actors, politicians and more have all come out to back the Atlanta rhymer who was recently arrested and accused of being an illegal alien from the U.K. Now children are backing the "A Lot" rhymer as he struggles to maintain residency Stateside.
On Saturday (Feb. 9), 21's mother shared letters from young kids who had written a judge in support of the currently incarcerated rapper.
"I think 21 Savage shouldn't be deported because he does a lot for the Atlanta community," one handwritten letter reads. "21 Savage is a real cool dude. And his music is great. I met him at the Puma Halloween event and he's nice."
The letters serve as a bit of sunshine during a cloudy situation for the rap artist. "Reasons to smile," the post is captioned. "Reasons to keep your head held up high when challenging times present themselves...reasons to keep the faith and to know the morning sun rises to start a new day...and we shall continue in this fight together.. These beautiful children and so many others have spoken the truth in the most simplistic way...truly touched❤ #Free21Savage Free21savage.org."
21 Savage is currently in custody and awaiting a court case to determine if he will be allowed to stay in the U.S. Check out the heartwarming letters written by children in support of 21 Savage below.
See Behind-the-Scenes Photos of 21 Savage at 2016 XXL Freshman Class Cover Shoot